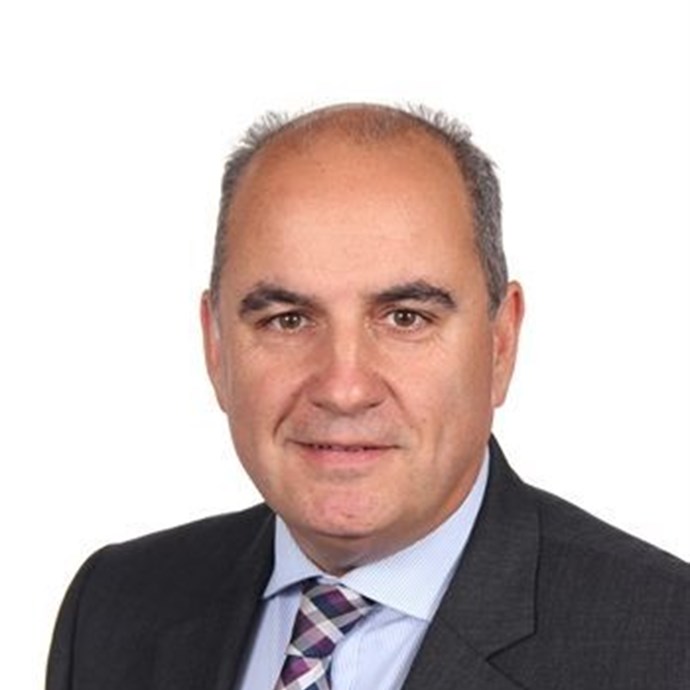 Eiron Bailey
Headteacher
Eiron previously held the post of Director of Music Specialism and Assistant Principal at BCCS and was a Senior Education Adviser to Bristol Plays Music.  He chairs the Heads of Music forum for Bristol and has been a keynote speaker at a number of conferences and training events. He has worked in five very different schools across the UK and is also a very busy music conductor and performer.  Eiron was appointed as Musical Director of the Bristol Youth Orchestra in 2013.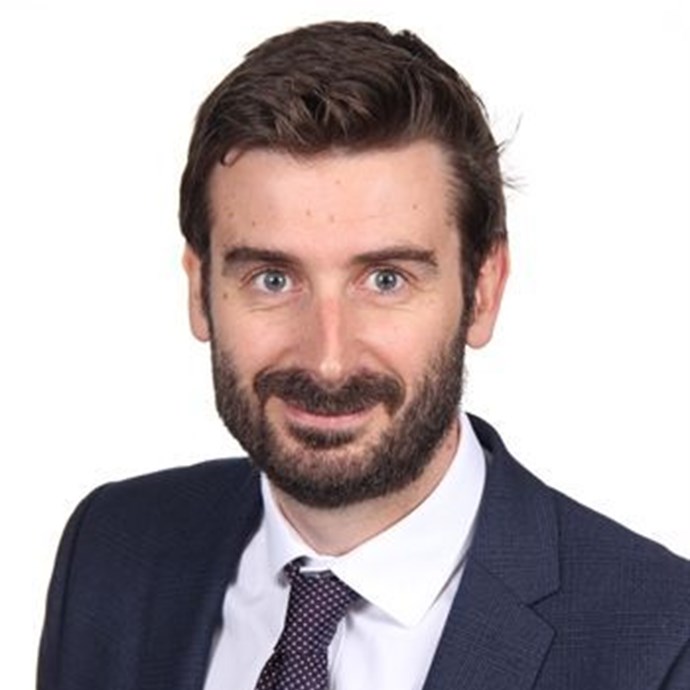 Wade Nottingham
Deputy Headteacher and Designated Safeguarding Lead (DSL)
Wade was previously Deputy Headteacher of the West London Free School – a high-profile and popular secondary school in central London. Over his six years there, he worked as Head of biology and also developed the school's academic, pastoral and sixth form provision. Wade has also been involved in the opening of other free schools – acting as Education Lead for successful bids and consulting on other proposals backed by the New Schools Network. Before entering teaching, Wade enjoyed a career in scientific research at the University of Oxford – focusing on stem cell and developmental genetics. He also created textbook content and teaching resources for Pearson Publishing.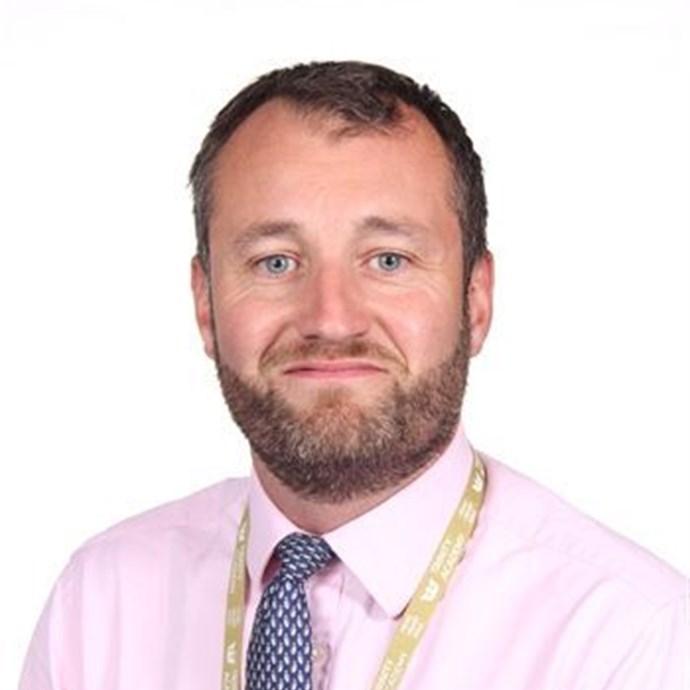 Joseph Thurston
Deputy Headteacher
Joseph gained a 1st Class degree in history and was previously Assistant Principal at Oasis John Williams and National Lead for Learning Innovation across the Oasis Trust.  In the post of Lead for Learning Innovation across Oasis Community Learning, Jo contributed to the creation of the Trust Learning and Behaviour Policies, presented to national and regional Conferences and worked to support principals and academies across the Trust in improving learning and leadership – both in primary and secondary phase. Over the last five years, he has worked at Oasis Academy John Williams as Assistant Vice Principal holding a range of responsibilities, including for teaching and learning, curriculum development and character. His first school experience was leading an outstanding department as Head of history at St Mary Redcliffe and Temple School. Jo was a participant in Future Leaders [cohort 2014] and prior to education spent five years working in investment banking for Goldman Sachs in London.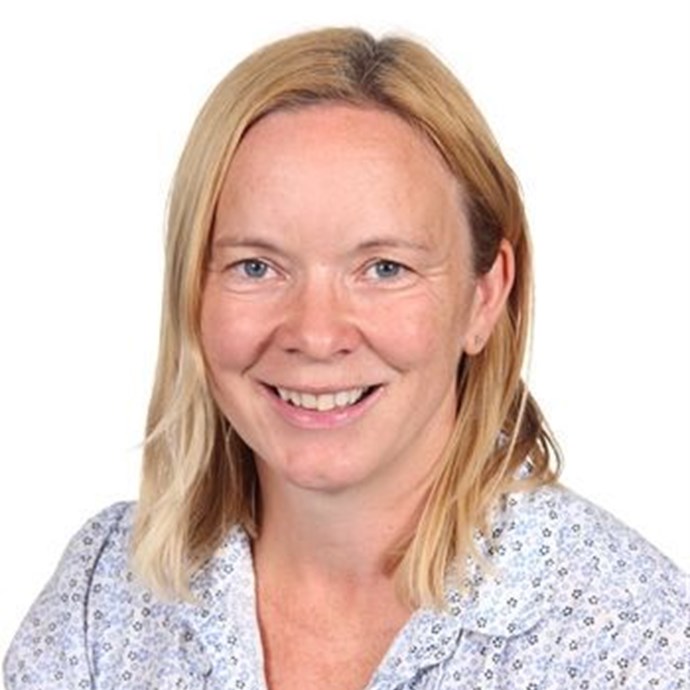 Sara Penellum
SENDCo
Sara is currently the Head of Early Years and SENDCo at Stoke Park Primary School and will be assisting us with transition in Year one.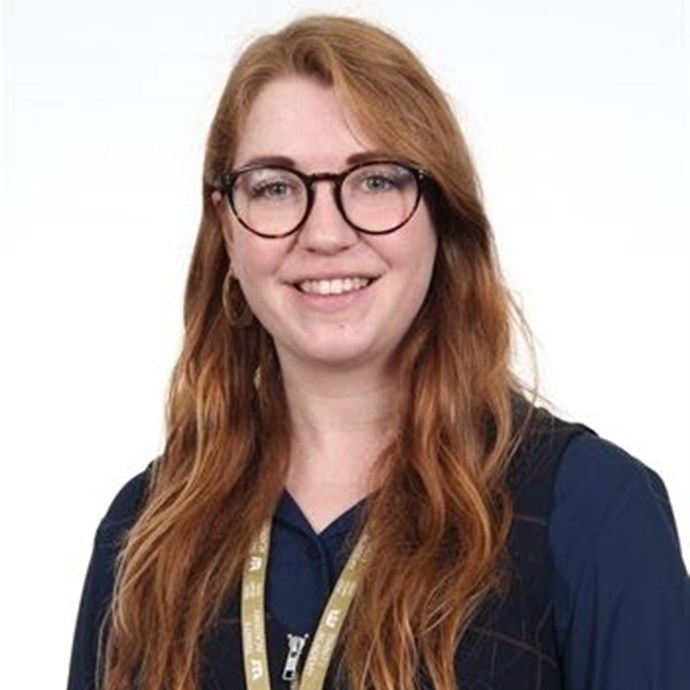 Hannah Deans
Deputy SENDCO and Teacher of Modern Foreign Languages
An enthusiastic linguist, Hannah is as committed to creating exciting opportunities for language learning as she is about securing the best outcomes for all students in and out of the classroom.  Hannah has lived, studied, and worked in France, Russia, Canada, and Spain.  Hannah was previously Deputy SENCO at a secondary school in the Forest of Dean where she oversaw provision in the school's onsite Communication and Interaction Centre.  Hannah is looking forward to playing an active role in supporting all students at Trinity Academy to be confident, ambitious and successful individuals.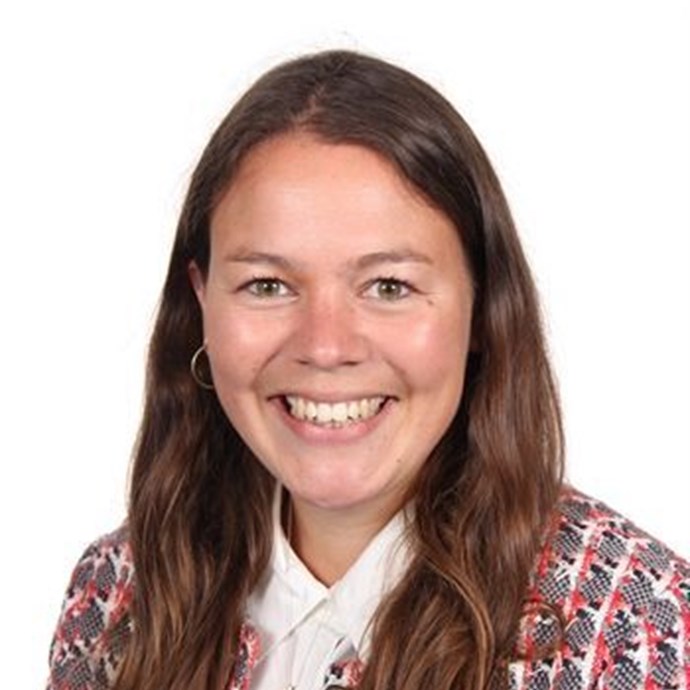 Harriet Garrad
Head of Phase 1, Teacher of MFL and Deputy Safeguarding Lead
Harriet is a modern foreign languages teacher specialising in Spanish. There are often cultural references to South America and Seville in her lessons as she spent a year studying the history of art in Seville and a year volunteering in Ecuador before travelling through Colombia, Peru and Bolivia. She is a believer in the CST Trinity Academy's 'whole child' ethos and the idea that school is for an education both in and outside the classroom. Harriet is looking forward to developing and supporting a wide variety of extra-curricular activities as well as an established and stimulating languages' department. She was previously the head of Sixth Form and associated leader at Holland Park School (a high profile and outstanding school in inner London) as well as teaching GCSE and A Level Spanish classes.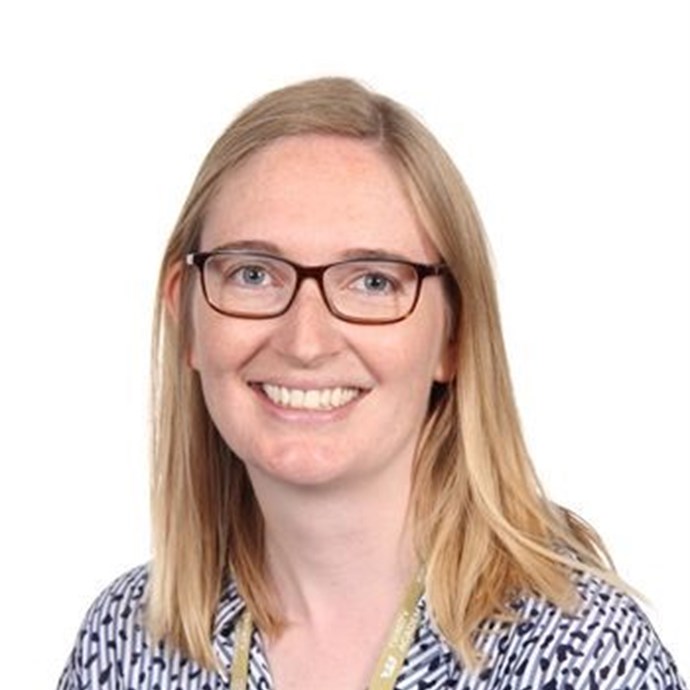 Rosie Hunt
Head of English
Rosie Hunt has worked at several very different city centre schools as an English teacher and Head of English. Having completed her undergraduate degree at the University of Bristol, she returned to the city in 2018 after several years in inner London. She is enthusiastic about the role of literature and language in education. In 2014 she completed her masters degree in English teaching at the Institute of Education, UCL, and she continues to engage in education research alongside her teaching. Prior to joining Trinity Academy, she led the provision of KS3, GCSE and A Level English in schools in both London and Bristol.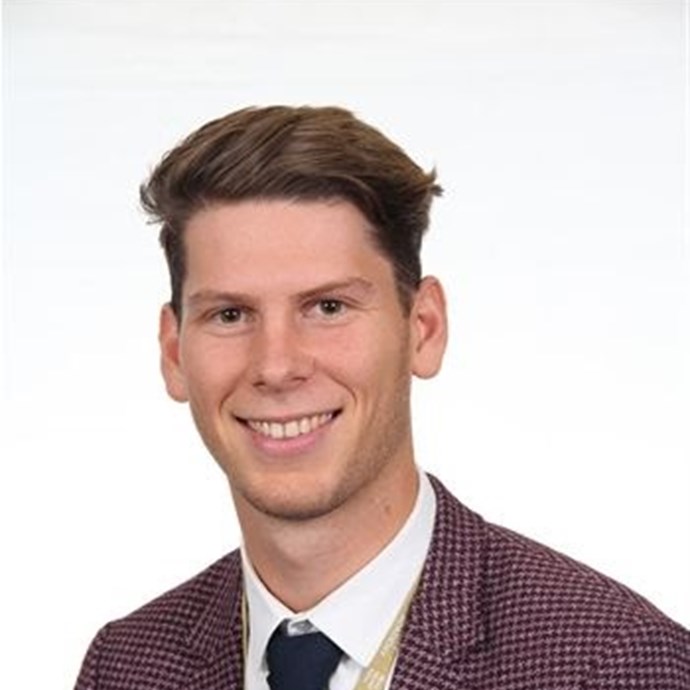 Tim Godfrey-Twiss
Teacher of English
Tim is a newly qualified, enthusiastic teacher of English. He has a passion for poetry and total student engagement. He is a strong believer that every student should enjoy English Literature at an emotional level, as well as have the confidence to create their own writing. He graduated from the University of Bristol in 2018 with a degree in English Literature. He has previously run his own tutoring company during his time at university - offering affordable 1 to 1 support from KS2 to A-Level. Tim has run a range of co-curricular clubs at Trinity, from football to filmmaking to debating and is excited to continue providing all students a holistic educational experience.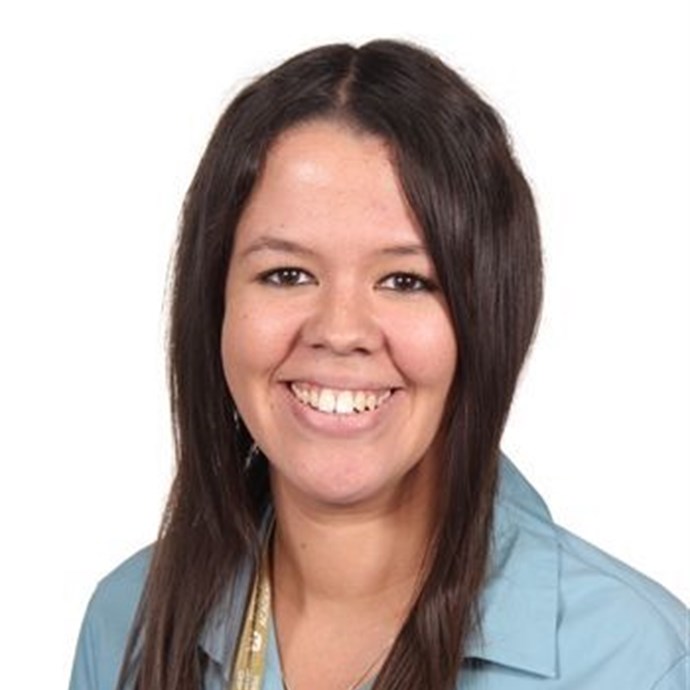 Catherine Potter
Head of Maths
Cat graduated from the University of Warwick in 2012. Since then she has taught mathematics at schools in London, Devon and Bristol. She has presented at several conferences and Teach Meets regarding maths education (particularly assessment and feedback). She is passionate about ensuring that all students are successful at mathematics and that they always know exactly what they need to do to improve further. Her favourite areas of maths are probability, graphs and simultaneous equations. Prior to working at Trinity she worked as a KS4 maths co-ordinator at Colston's Girls' School.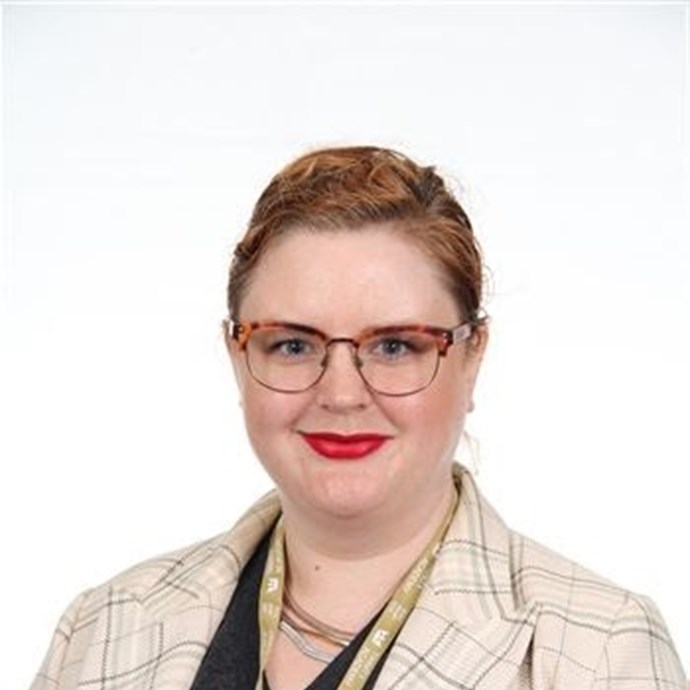 Imogen MacMillan
Teacher of Maths
Imogen is an experienced teacher of maths, training through Teach First after a career in the financial services industry. She has taught in schools across the UK, in roles including Head of House, Numeracy Coordinator and Lead Teacher for Underperforming Groups. Imogen fervently believes that every child, regardless of background, deserves the opportunity to be successful, and she is thrilled to be leading the school's provision for ensuring the success of disadvantaged students. She has mentored many teachers through the first years of their career, and is looking forward to continuing this at Trinity. She has also run award-winning Equality and Diversity initiatives, a project she hopes to continue.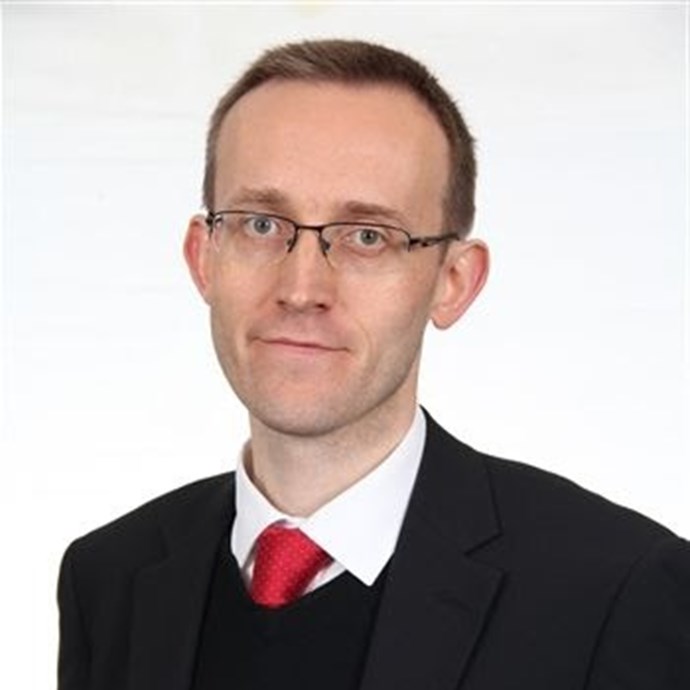 Ashley Pearson
Head of History/REP
Having grown up in Gloucestershire, Ashley completed a BA in History at the University of York and an MA in Russian History at University College London. He worked for the NHS for two years before training as a teacher at the Institute of Education. Since qualifying, Ashley has taught History, Politics and Religious Education in London; he has also served as a Head of Year, as Deputy Head of Sixth Form with responsibility for university admissions and as Head of History and Politics. Outside of school, he has worked as a moderator for the OCR exam board. Ashley is dedicated to helping young people understand History, Religion, Philosophy and Ethics and sees these as vital tools for making sense of the present and preparing for the future. He is also keenly interested in engaging young people in politics, helping them to make their voices heard and to influence the decisions which are made at every level of society.
Ashley is excited to join Trinity Academy and looks forward to providing experiences which will enable this vibrant community of learners to gain the fullest understanding of Bristol, the United Kingdom and the wider world.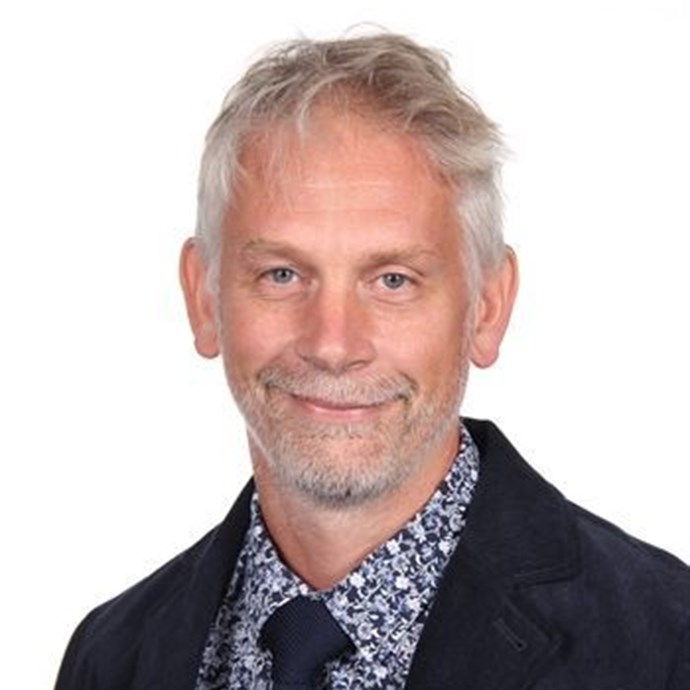 Hamish Young
Teacher of Art
Hamish is a an experienced art teacher and educational leader who is also qualified to teach mathematics. He holds a masters degree from the Royal College of Art and is a practising artist with his work held in the Victoria and Albert Museum as well as private collections. Hamish is passionate about arts education as creativity is an essential skill that is sought after by employers and enables young people to enjoy and achieve. Hamish is looking forward to working with all the children and adults at Trinity Academy to ensure the very best outcomes for the children.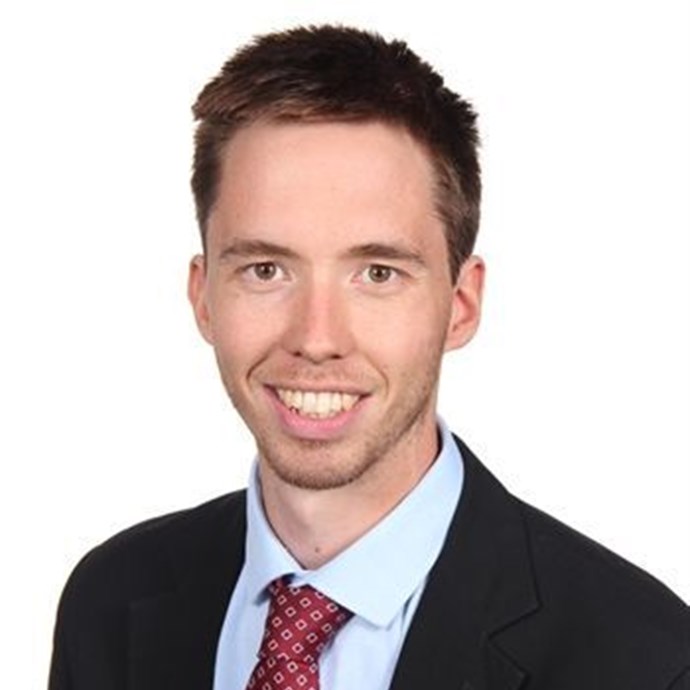 Jack Harty
Teacher of Geography
Jack is an experienced outdoors activities instructor and geography tutor; growing up in North Devon it was hard to avoid either. After deciding he wanted to focus more on geography he trained in London, spending time in inner city London schools applying his experience to a different setting before moving to Bristol. He is passionate about the importance of geography and how it can unlock the world around us preparing the current generation for future challenges they may face. Jack was excited to be a part of the team who opened up the CST Trinity Academy and cannot wait to see it become a leading school in Bristol.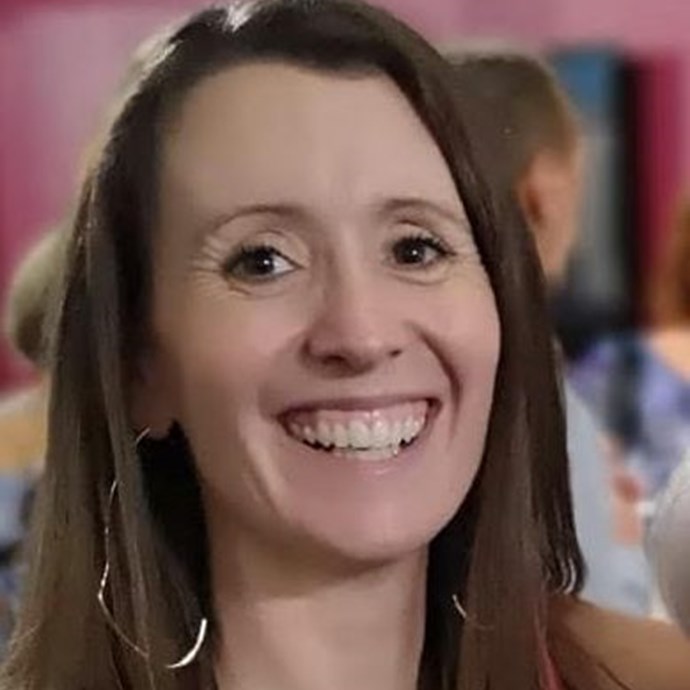 Rachel Taylor
Teacher of Dance
Rachel took her first Dance lesson at just 3 years old and has been dancing ever since! She enjoys dancing in a variety of styles including Contemporary, Ballet, Tap and Jazz.
After gaining a successful degree in Dance Theatre from the dance conservatoire Laban Centre, Rachel worked as a Dance Educator and Performer in London and Devon before focusing solely on dance in education. She has been working as the Head of Dance in a Bristol school for the past 12 years.
Rachel fully believes that Dance lessons can provide young people with a space for excitement, joy, physical & creative expression and is thrilled to be part of the team developing Performing Arts at Trinity Academy.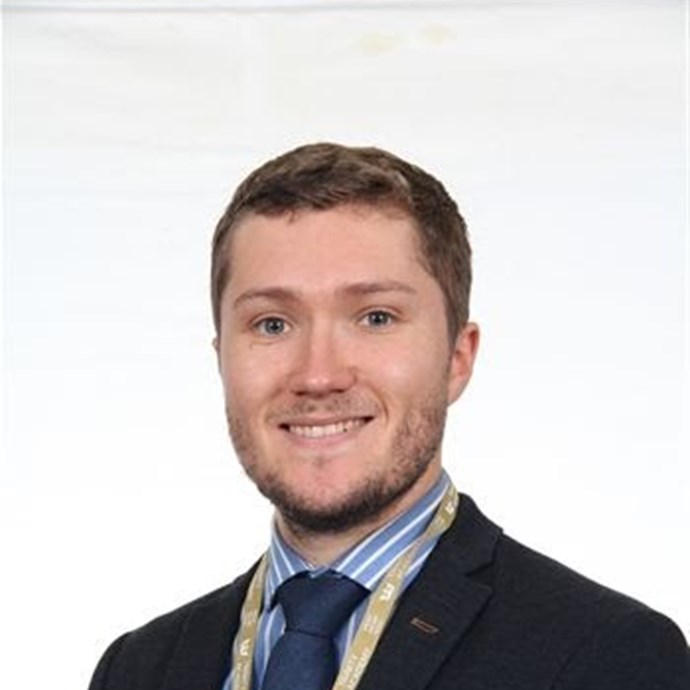 Henry Shellard
Teacher of Music
Henry is an enthusiastic musician who has performed, composed, and taught both professionally and for fun in a variety of genres and contexts. Henry's love for music has led him to gain a 1st Class degree in Music from the University of Bristol, and a Master's degree from Cardiff University, specialising in ethnomusicology and the musics of Asia. After working for three years in the supplementary education sector, Henry decided to combine his musical expertise with his interest in helping young people achieve their potential, when he acquired experience in schools in Bristol, Bath and Swindon. He is excited to join Trinity Academy in its second year and aims to provide students with a world-class music education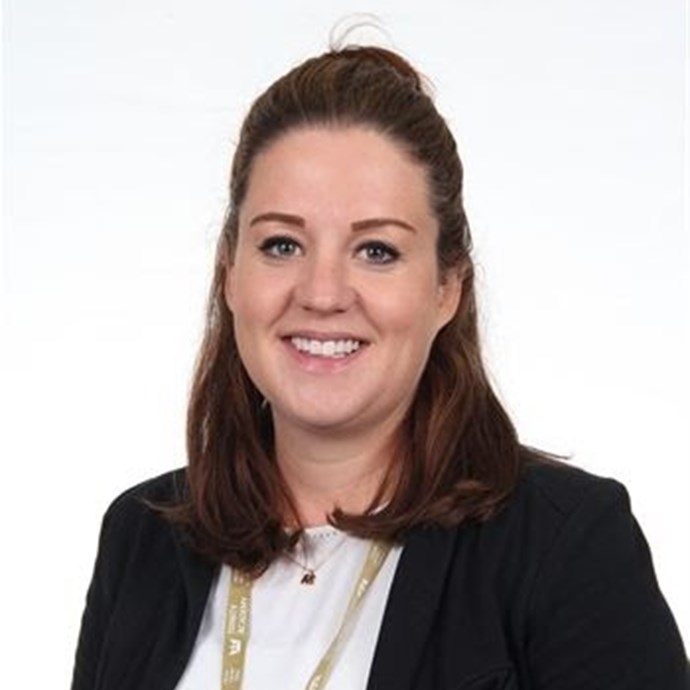 Martha Barker - Boyne
Teacher of Science
Martha graduated from the University of Plymouth in 2013 with a degree in Biomedical Science and went on to complete her Masters in Education at Chichester University. She is passionate about training and supporting newly qualified teachers and often presents at Universities, conferences and Teach Meets. Her favourite areas of science are genetics and biological molecules. Prior to teaching at Trinity she held posts as Learning Strategy Leader and PSHE Coordinator in schools in Sussex.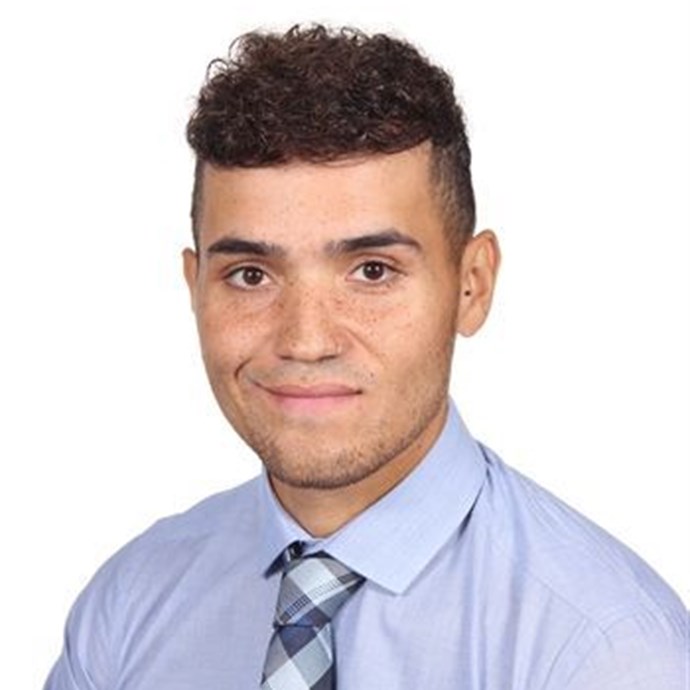 Jordan McKenzie
Pastoral Support Lead (Year 8) and Deputy Safeguarding Lead
Jordan is an experienced Pastoral lead with a specialism in behaviour. He has over six years experience working in Alternative Learning Provisions. He began his career in Nottingham where he also gained an undergraduate degree in Criminology. Since moving to Bristol he has worked with and supported young people from a wide range of different backgrounds helping remove barriers to learning. He is looking forward to being an integral part of the Trinity journey to becoming an outstanding school and is keen to run sporting co-curricular activities.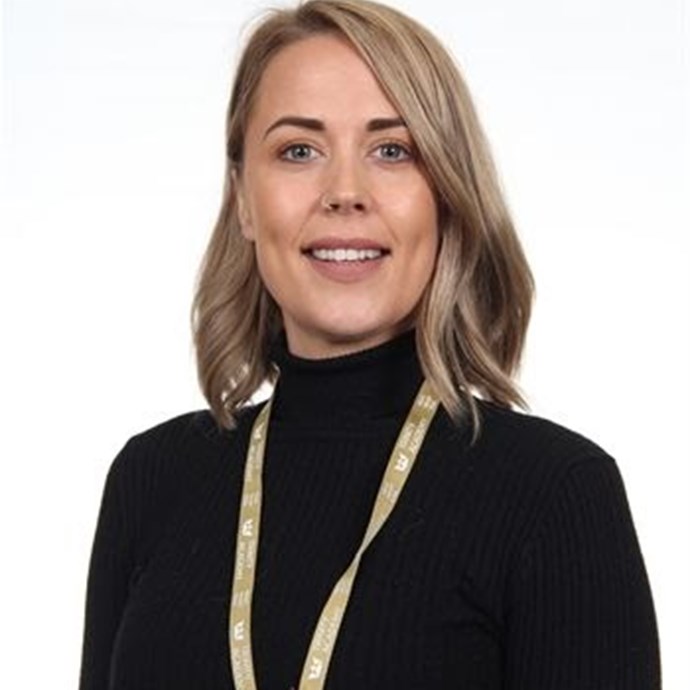 Kerri Youhill
Pastoral Support Leader (Year 7)
Kerri is our Pastoral Support Leader for Year 7 and has joined us from another pastoral role in the Somerset area. As well as being a part of our Safeguarding team, she comes from a sporting background whereby she has coached and taught a variety of sports from local to regional level in the South West.  Kerri is also currently studying a part time degree in Childhood and Youth studies at the Open University. Kerri's main expertees include relationship building with students as well as being well trained in supporting students with mental health and wellbeing difficulties. Kerri has a passion for ensuring a proactive response for all things pastoral, and has good experience of working with additional services that are available to the young people she works with.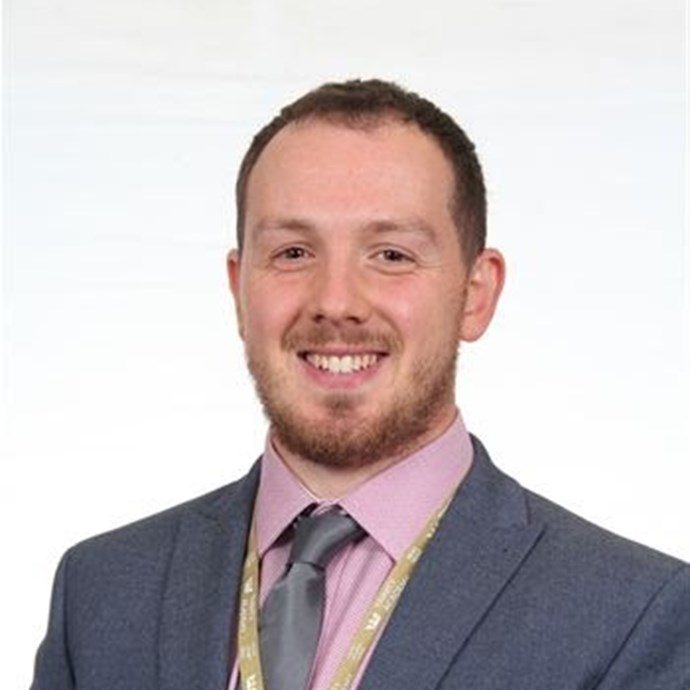 Sam Leitch
Pastoral Support Leader (Year 7)
Sam has been working with young people in a variety of different settings for nearly 10 years. This has been spent working in alternative education provisions, mainstream secondaries, sports teams and other youth work settings. This has provided a wealth of experience in helping young people succeed in education, regardless of background or situation. Alongside this, Sam recently completed a First Class degree in Education Studies from Bristol University, which involved studying child development, psychology and social justice issues. Sam believes in the importance of building strong and positive relationships between students and staff and loves to see young people thriving in their education. Outside of school Sam manages and plays with a football team.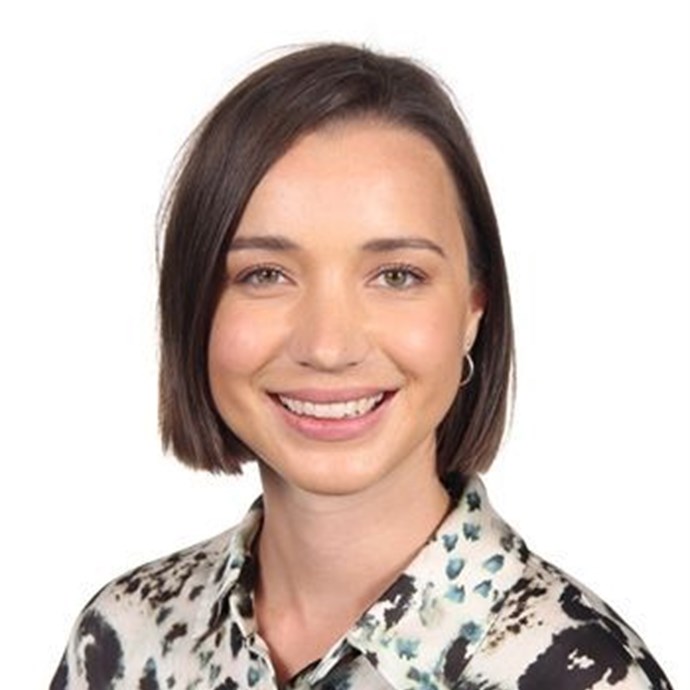 Rachael Gray
Senior Learning Support Assistant
Rachael completed her undergraduate degree at the University of Leeds before working in merchandising and marketing at a large retailer. In 2016 she left to spend almost two years travelling and working abroad including teaching English as a foreign language in Vietnam. Having discovered her passion for education she returned to the UK to study MSc Psychology of Education at the University of Bristol. During this time, she has also been volunteering as a tutor for Pupil Premium students and at a club run by the National Autistic Society. Rachael is looking forward to putting everything she has learnt into practice to contribute to the success of Trinity Academy students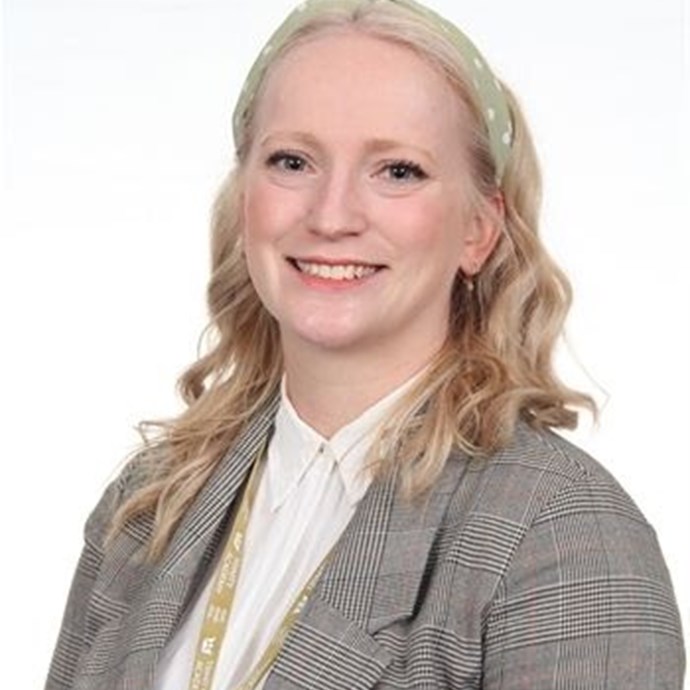 Megan Fitzpatrick
Learning Support Assistant
Megan graduated from Mountview Academy of Theatre Arts with a PG Diploma in Musical Theatre Performance and has a BA Hons in Theatre Arts from Middlesex University. After graduating Megan has produced shows and performed in the fringe theatres of London and worked with the Brick Lane Music Hall taking drama workshops into primary schools across the city. Most recently Megan spent 2 years working with the London Ambulance Service as an Emergency Call Coordinator and Freedom to Speak Up Advocate. Megan truly believes that the arts provide young people a space to be brave, creative and express themselves and is so excited to be a part of the Trinity team.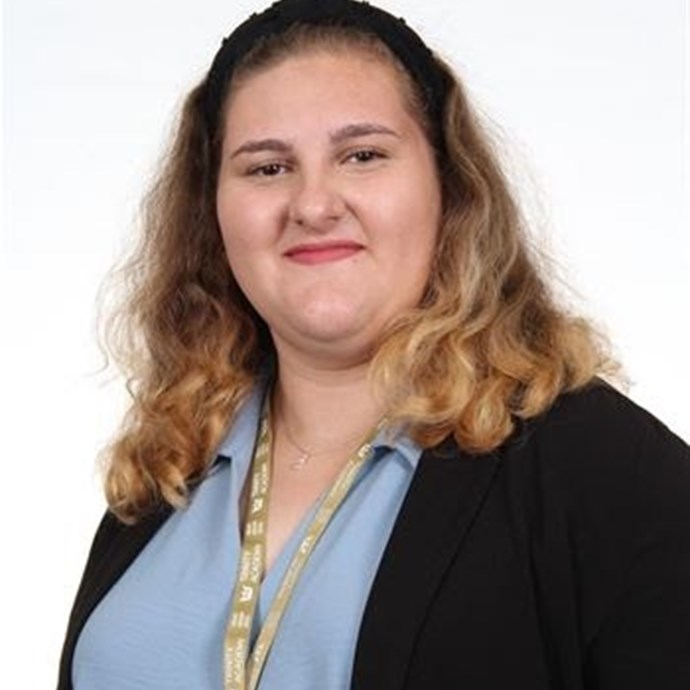 Beth Stephens
Learning Support Assistant
Beth recently graduated from the University of Winchester with a BA Hons in Theology, Religion and Ethics. Beth has been heavily involved in music from an early age and was a Trailblazer at Bristol Cathedral Choir School. Whilst at university, Beth's passion for music, both performing and teaching only grew and this inspired her to mentor GCSE music students and provide support within a classroom setting. Beth is looking forward to evolving her passion for education and providing support to students as part of our developing SEND department. Beth will continue to develop her music skills through being part of our ever-growing performing arts department and is excited to join the Trinity team.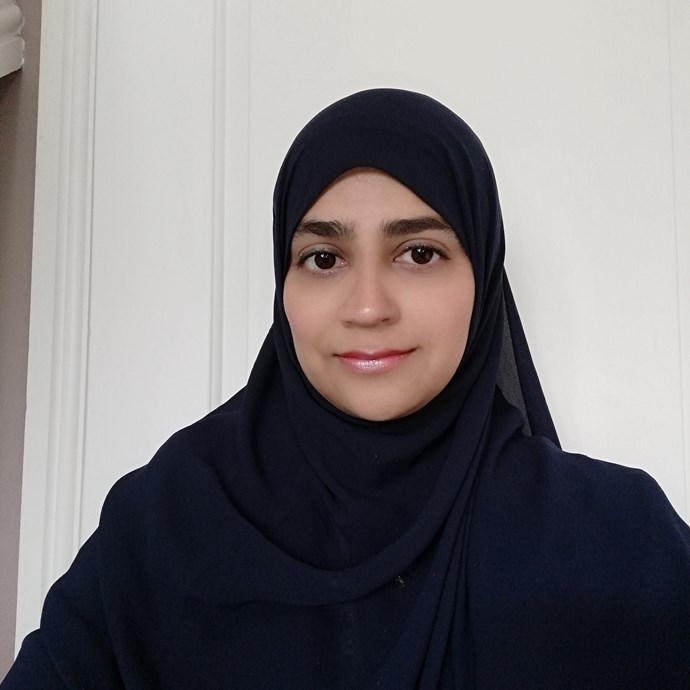 Sumbul Rafiq-Hussaini
Learning Support Assistant
Sumbul graduated from Exeter University with a BA Honours in  Accounting and Business. She also holds an ACCA and a PG Certificate in Applied Linguistics and Teaching English as a Second Language. Sumbul has worked as an Accounting lecturer in a British College in Kuwait, and a Family Learning tutor at Fairfield High school after which she elected to  stay at home as a mother to her five children. For the last seven years, Sumbul worked  in Riyadh, Saudi Arabia in an international secondary school teaching 
English to an American SAT and IGCSE curriculum. Sumbul is fluent in three languages and  she has joined the Trinity team as a Learning Support Assistant. She is hoping to complete a PGCE in Maths in the near future. Sumbul is very excited to be a part of the Trinity team as it makes history, trying to create a school that provides incredible opportunities for young people regardless of background. Sumbul believes that the way to success for young people is to take risks, try new things and step out of their comfort zone to embrace challenges.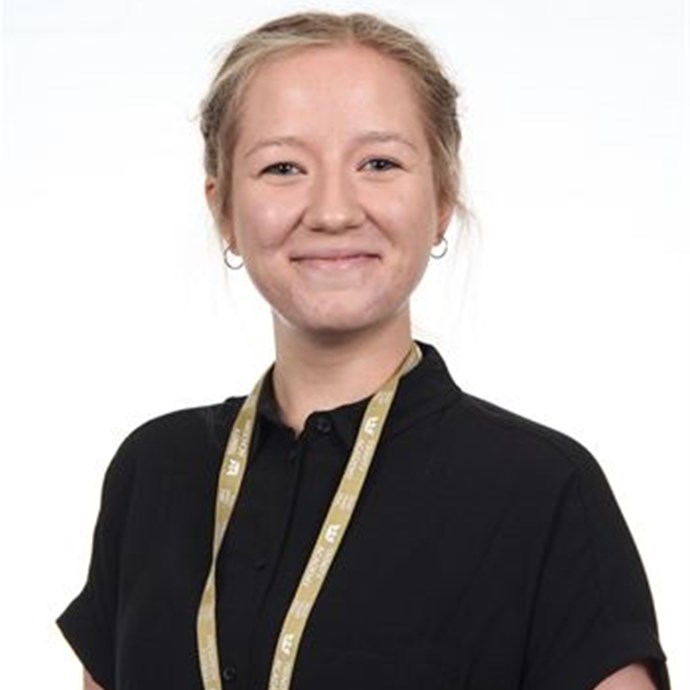 Sammy Loffler
Science Technician and Dance Teacher
Sammy recently graduated with a 1st class degree in Virology and Immunology from the University of Bristol and is looking forward to adapting her practical research laboratory experience to a school setting. Alongside supporting science at Trinity, she continues to study at the Centre for Exercise, Nutrition and Health Sciences at the University of Bristol, with a keen interest in the role of educational intervention in creating a lifelong love for movement and promotion of healthy eating habits. As a scientist and experienced dance teacher, Sammy is excited to be joining the team at Trinity and to share her passion for creating a rounded student experience with value on both academic and co-curricular learning.