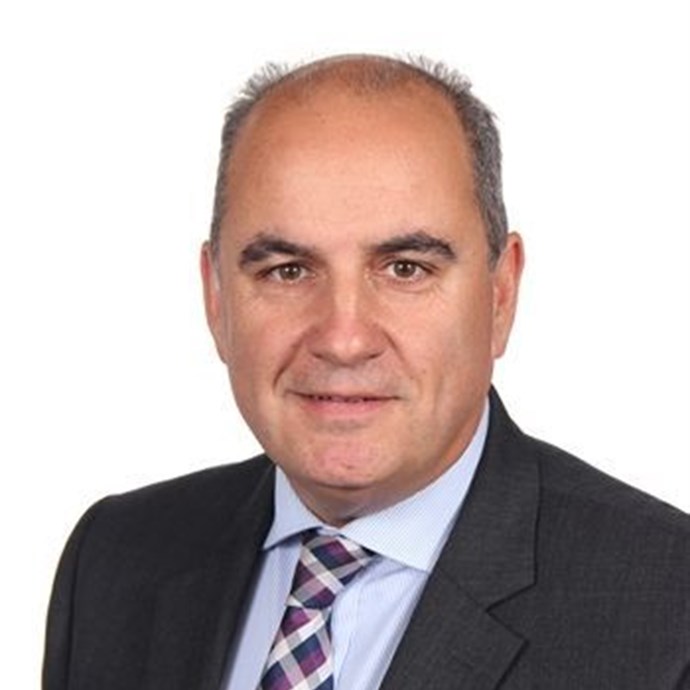 Eiron Bailey
Headteacher
Eiron previously held the post of Director of Music Specialism and Assistant Principal at BCCS and was a Senior Education Adviser to Bristol Plays Music.  He chairs the Heads of Music forum for Bristol and has been a keynote speaker at a number of conferences and training events. He has worked in five very different schools across the UK and is also a very busy music conductor and performer.  Eiron was appointed as Musical Director of the Bristol Youth Orchestra in 2013.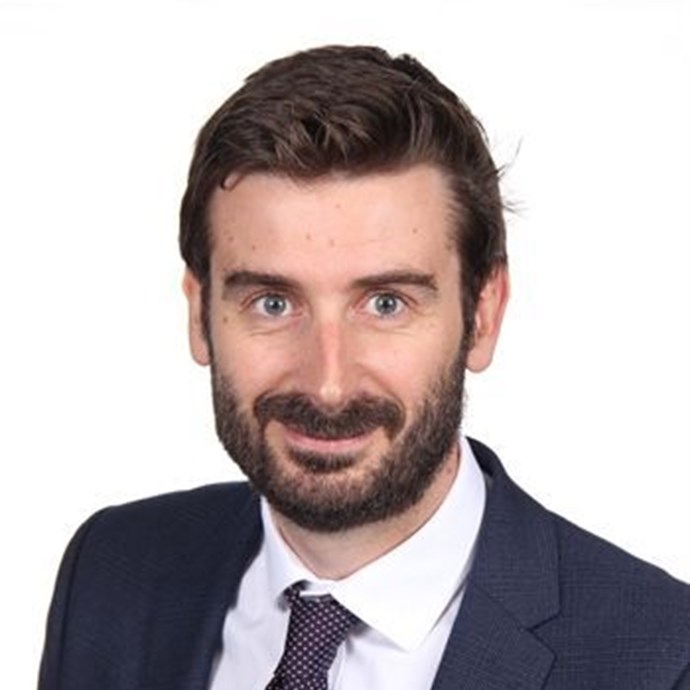 Dr Wade Nottingham
Deputy Headteacher
Wade was previously Deputy Headteacher of the West London Free School – a high-profile and popular secondary school in central London. Over his six years there, he worked as Head of biology and also developed the school's academic, pastoral and sixth form provision. Wade has also been involved in the opening of other free schools – acting as Education Lead for successful bids and consulting on other proposals backed by the New Schools Network. Before entering teaching, Wade enjoyed a career in scientific research at the University of Oxford – focusing on stem cell and developmental genetics. He also created textbook content and teaching resources for Pearson Publishing.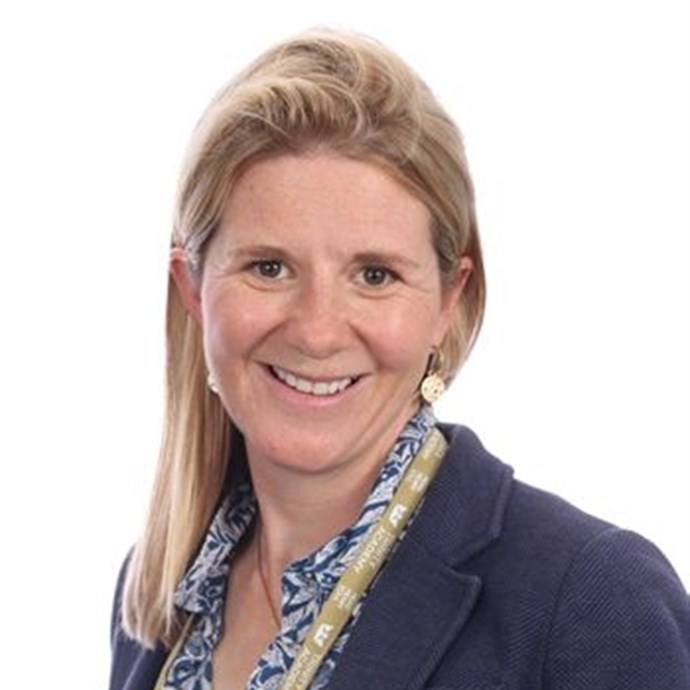 Tamsin Griffiths
Business Manager
Tamsin graduated from the University of Oxford with a MA in Modern History before converting to law. She subsequently qualified as a Barrister, specialising in Police Law. Whilst training, she spent 3 months working with prisoners on death row in the Caribbean. Following qualification, she spent 10 years working a police lawyer both in London and then for Devon and Cornwall Constabulary. In 2015, she transferred from law to business management in the education sector. She was part of a senior leadership team responsible for overseeing the change her primary school's Ofsted rating from 'Requires Improvement' to 'Good'. Tamsin is passionate about bringing legal rigor to school finances and resources to ensure every penny is spent to enhance every child's learning experience.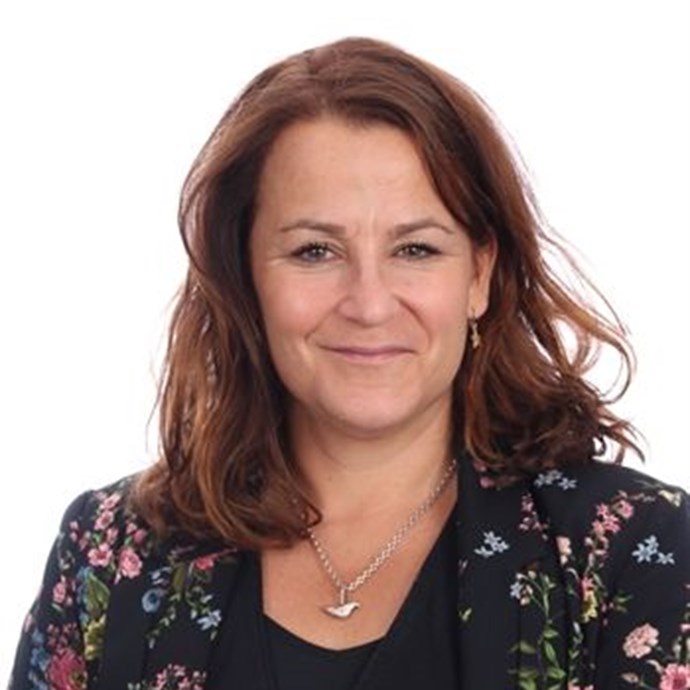 Amy Britton
Designated Safeguarding Lead (DSL)
Amy graduated from the University of Sussex in Geography and following this worked in a variety of roles from TV researcher to  developing educational content for charities. Amy then spent 2 years teaching English in rural Rwanda with Voluntary Services Overseas, to classes of over 70 students whilst also developing educational content for primary school teachers. This led to Amy training to become a qualified Geography teacher at the Institute of Education, leading to her being appointed as Head of Geography within 2 years of qualifying. Amy then went on to set up and establish the Humanities department at ARK Evelyn Grace Academy in Brixton, before finally moving to City Academy Hackney. There, she was appointed as an Assistant Head teacher, leading on pastoral support in this large, successful  Academy. Amy is passionate about ensuring that all students, no matter what their starting place, leave with the choices and chances that enable to them lead a happy and successful life.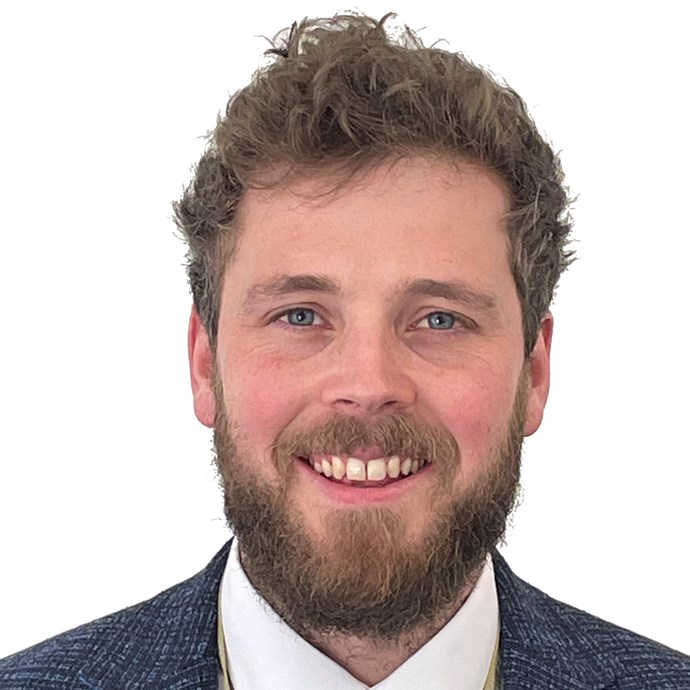 Joel Brisk
Assistant Headteacher
Joel was previously the Head of Humanities at The Cherwell School, a large and highly successful comprehensive school in Oxford, leading the faculty to some of the strongest GCSE results in the country. He completed his PGCE at Oxford University in 2010 and has been involved in the history teaching community since then, contributing to the Schools History Project conference and the Teaching History journal. As well as a strong background in teaching, Joel brings experience of musical performance, having played in a number of jazz, pop and rock groups at festivals and venues across the country.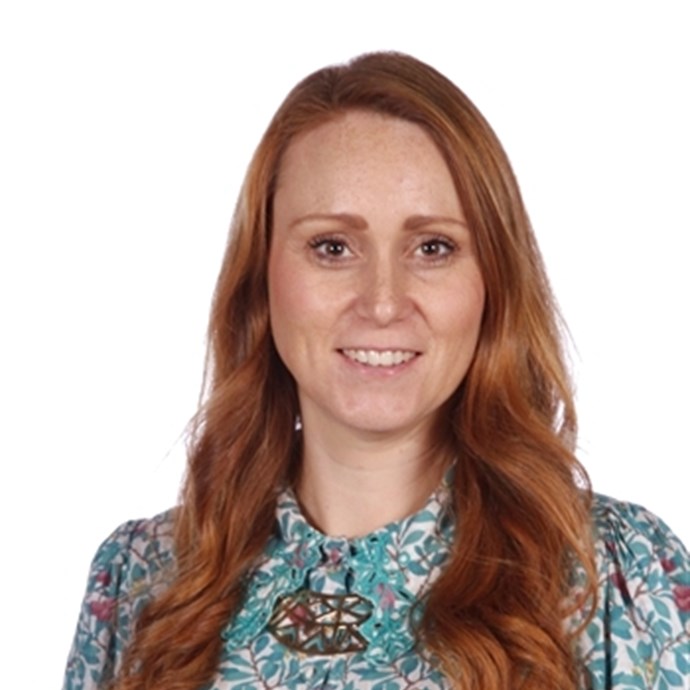 Kate Fiddian
Deputy Headteacher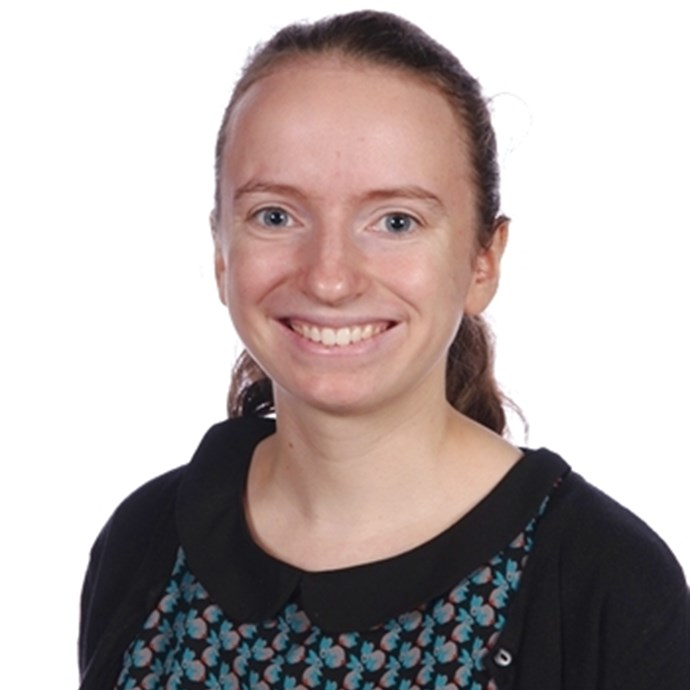 Charlotte Anderson
Teacher of Maths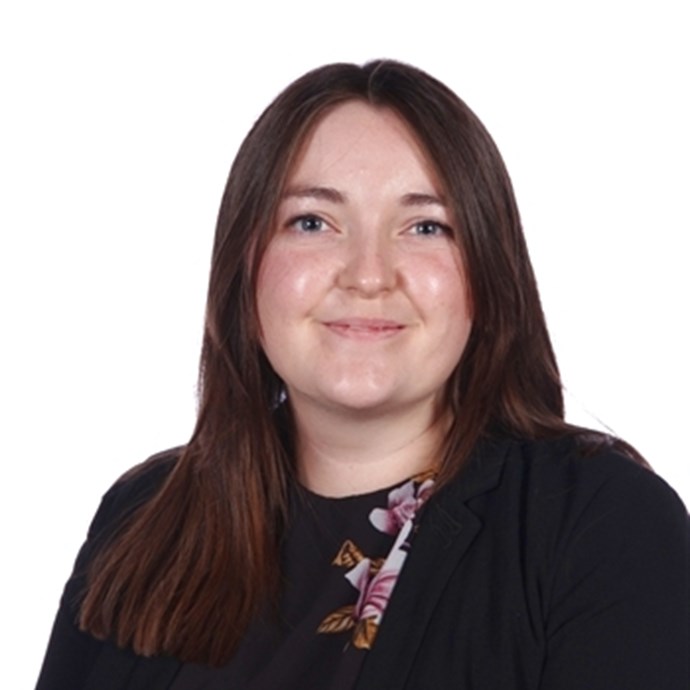 Caitlin Austin
Teacher of English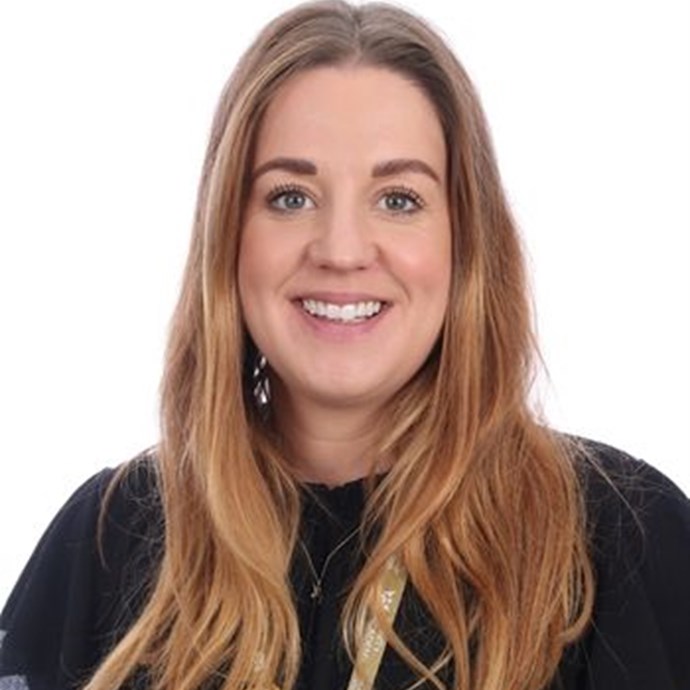 Martha Barker-Boyne
Teacher of Science
Martha graduated from the University of Plymouth in 2013 with a degree in Biomedical Science and went on to complete her Masters in Education at Chichester University. She is passionate about training and supporting newly qualified teachers and often presents at Universities, conferences and Teach Meets. Her favourite areas of science are genetics and biological molecules. Prior to teaching at Trinity she held posts as Learning Strategy Leader and PSHE Coordinator in schools in Sussex.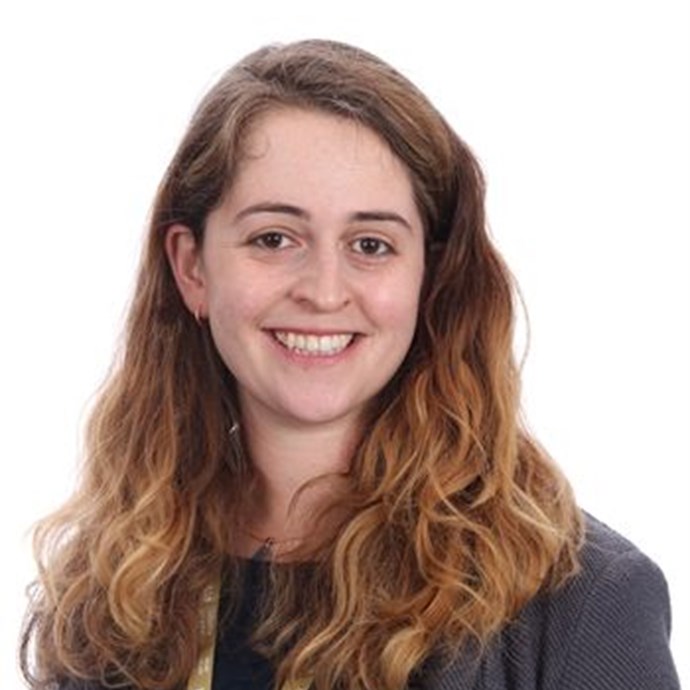 Naomi Charatan
Head of Music and Performing Arts
Naomi studied Music at the University of Oxford, with additional study in piano at the Royal Academy of Music. After graduating, she spent two years teaching in Japan on the JET Programme, before completing her PGCE at the UCL Institute of Education. She joins Trinity from an outstanding school in North London, where she was Head of Music. Naomi was also chosen as of the secondary music teachers on Oak National Academy, where she planned and recorded over 30 lessons on a range of musical topics. Naomi is an active musician, and when not in school can be found singing with the Bristol choir 'Exultate Singers', playing the clarinet in orchestras and the accordion in various settings.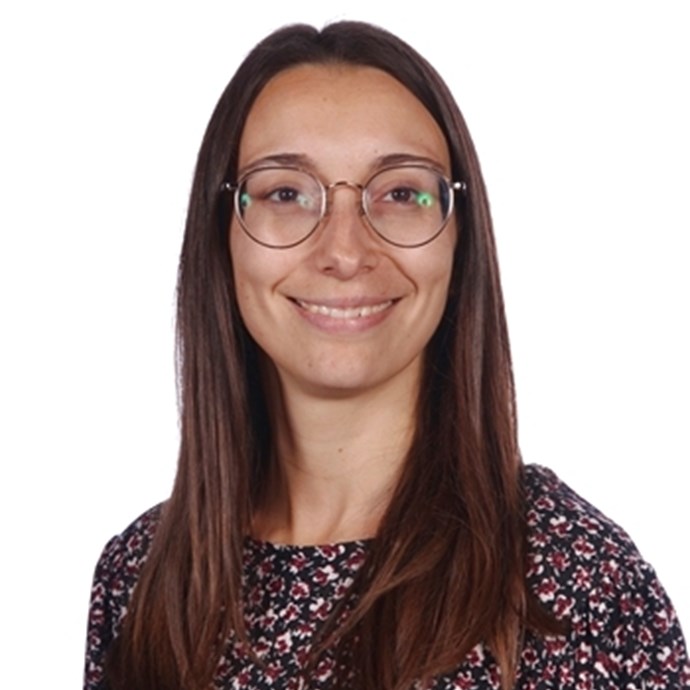 Rebekah Dale
Head of Drama and Duke of Edinburgh Award Manager
Rebekah studied Drama and Theatre at the Cardiff University with focus on design in theatre and devising physical theatre. After graduating, she spent time creating theatre with primary school children in Wales, Italy and Kenya. She joins Trinity from an outstanding school in Central London, where she was Head of Performing Arts. As a Gold Duke of Edinburgh award holder Rebekah has a passion for helping students discover new skills and building sense of community through challenging expeditions and large scale performance events.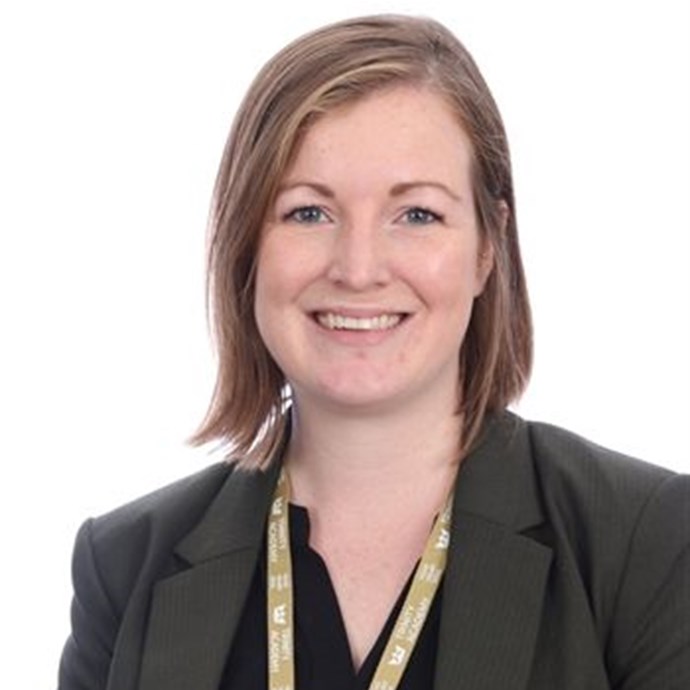 Hollie Davies
Head of Phase One, History and REP Teacher, Deputy DSL
Hollie is an experienced history teacher and pastoral leader. She is passionate about providing excellent pastoral care and developing an outstanding pastoral curriculum that reflects the world in which our young people are growing up in. Hollie has previously held positions as a head of year at Key Stage 3 and 4, GCSE Lead for History and whole school Literacy Lead in an outstanding inner-London school. Hollie has also held a position as Team Leader for the AQA A Level and has presented at the Historical Association's annual conference. Hollie gained a 1st class degree from the University of Exeter and a distinction in her Master's degree from the University of Bristol.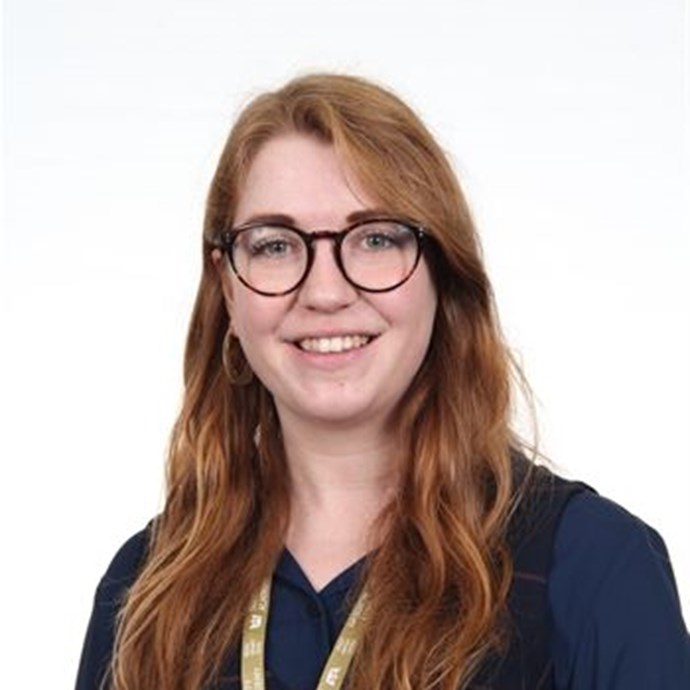 Hannah Deans
Deputy SENDCO and Teacher of Modern Foreign Languages
An enthusiastic linguist, Hannah is as committed to creating exciting opportunities for language learning as she is about securing the best outcomes for all students in and out of the classroom.  Hannah has lived, studied, and worked in France, Russia, Canada, and Spain.  Hannah was previously Deputy SENCO at a secondary school in the Forest of Dean where she oversaw provision in the school's onsite Communication and Interaction Centre.  Hannah is looking forward to playing an active role in supporting all students at Trinity Academy to be confident, ambitious and successful individuals.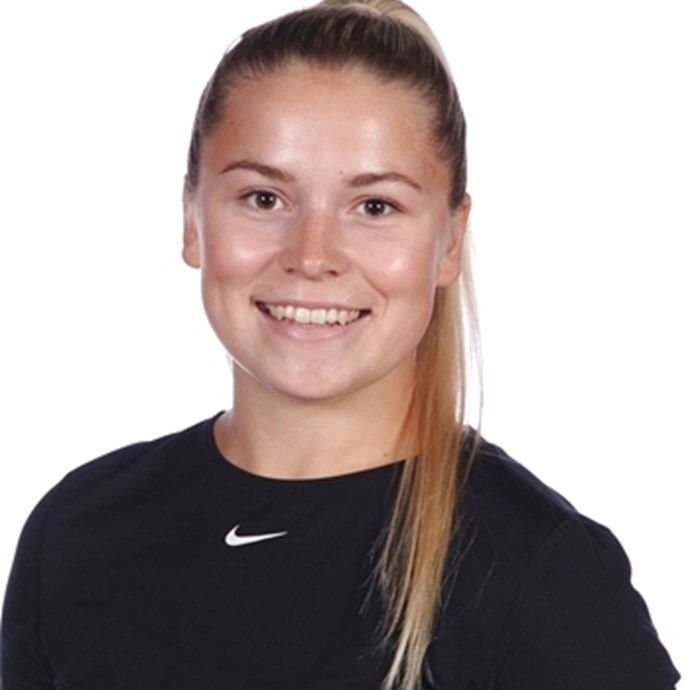 Celyn Evans
Teacher of PE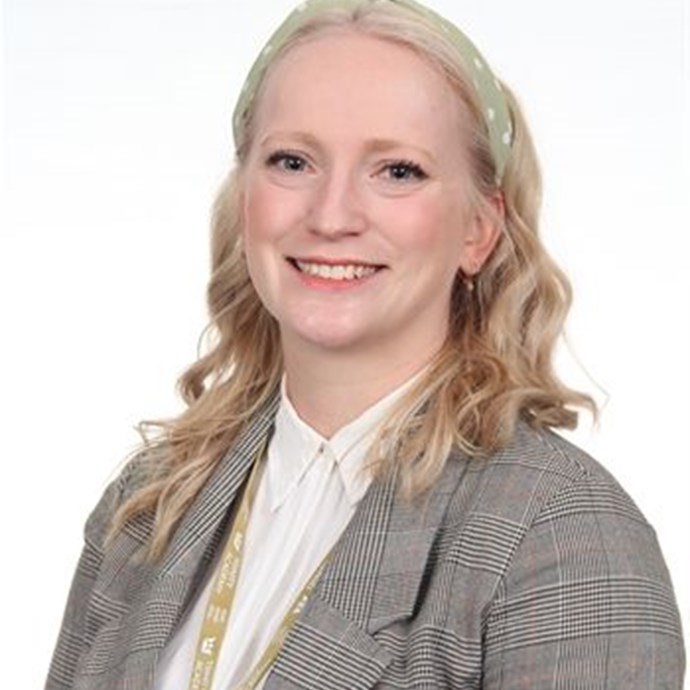 Megan Fitzpatrick
Teacher of English
Megan graduated from Mountview Academy of Theatre Arts with a PG Diploma in Musical Theatre Performance and has a BA Hons in Theatre from Middlesex University.  After graduating Megan went on to produce and perform in productions in the fringe theatres of London and then went on to work as a call coordinator for the London Ambulance Service.  Megan joined Trinity Academy in 2020 as a member of the Learning Support team and is excited to be joining the English department this year to share her enthusiasm for literature, performance and storytelling; a passion that extends to our co-curricular programme.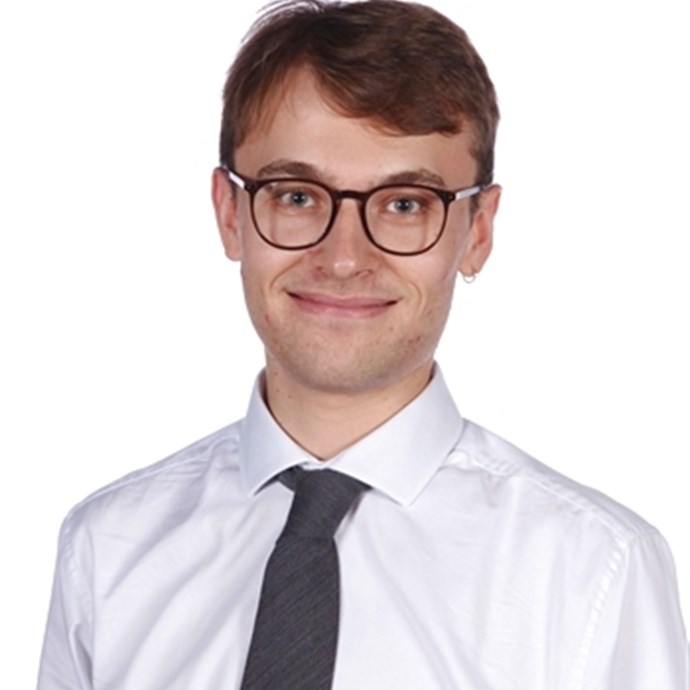 Casper Frankford
Teacher of Music
Caspar studied Music at the University of Birmingham before completing an MPhil in Musicology at Oxford University, and a PGCE at UCL. Caspar has a background playing the violin in orchestras, and particularly enjoys leading chamber and orchestral ensembles.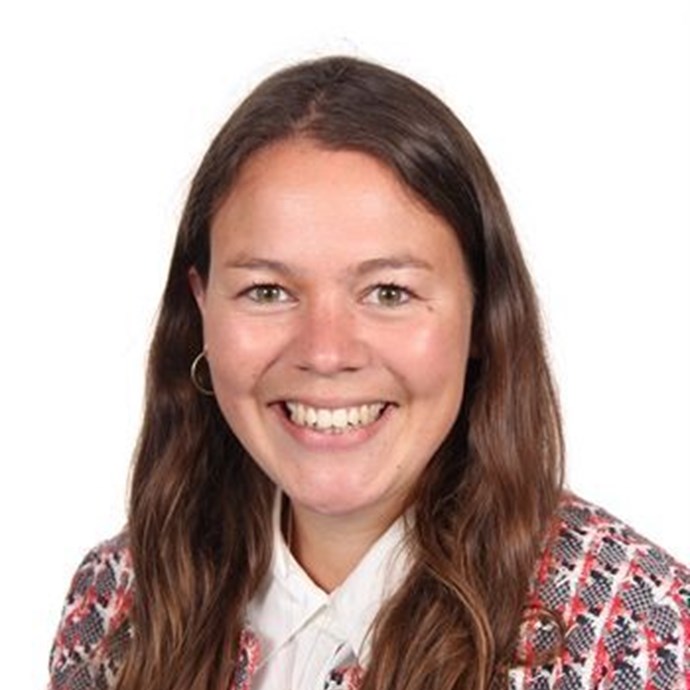 Harriet Garrad
Head of Phase 2, Teacher of MFL and Deputy Safeguarding Lead
Harriet is a modern foreign languages teacher specialising in Spanish and a pastoral leader. There are often cultural references to South America and Seville in her lessons as she spent a year studying History of Art in Seville and a year volunteering in Ecuador. She is a believer in Trinity Academy's 'whole child' ethos and the idea that school is for an education both in and outside the classroom. Harriet has previously worked as Head of Sixth Form before building the pastoral curriculum and care at Trinity Academy with the starting team. She feels strongly about the importance of a rigorous PHSCE curriculum which has been developed at Trinity.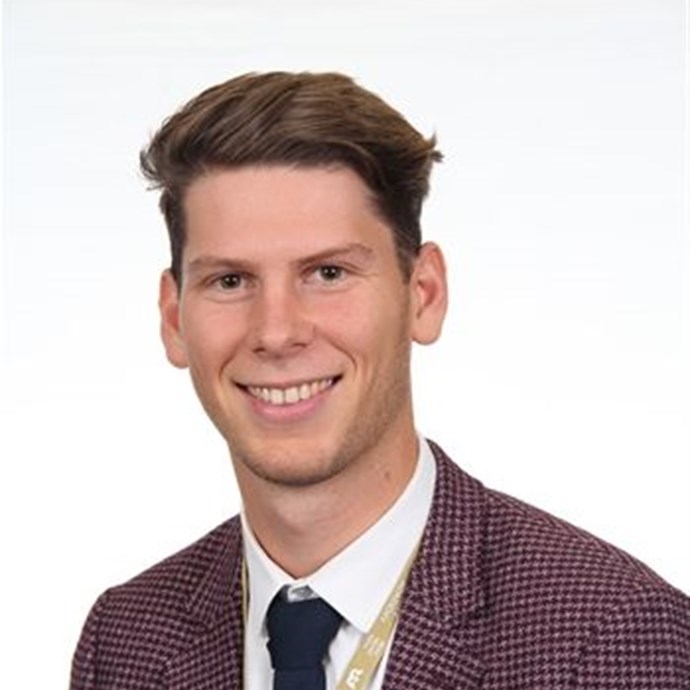 Tim Godfrey-Twiss
Teacher of English
Tim is a newly qualified, enthusiastic teacher of English. He has a passion for poetry and total student engagement. He is a strong believer that every student should enjoy English Literature at an emotional level, as well as have the confidence to create their own writing. He graduated from the University of Bristol in 2018 with a degree in English Literature. He has previously run his own tutoring company during his time at university - offering affordable 1 to 1 support from KS2 to A-Level. Tim has run a range of co-curricular clubs at Trinity, from football to filmmaking to debating and is excited to continue providing all students a holistic educational experience.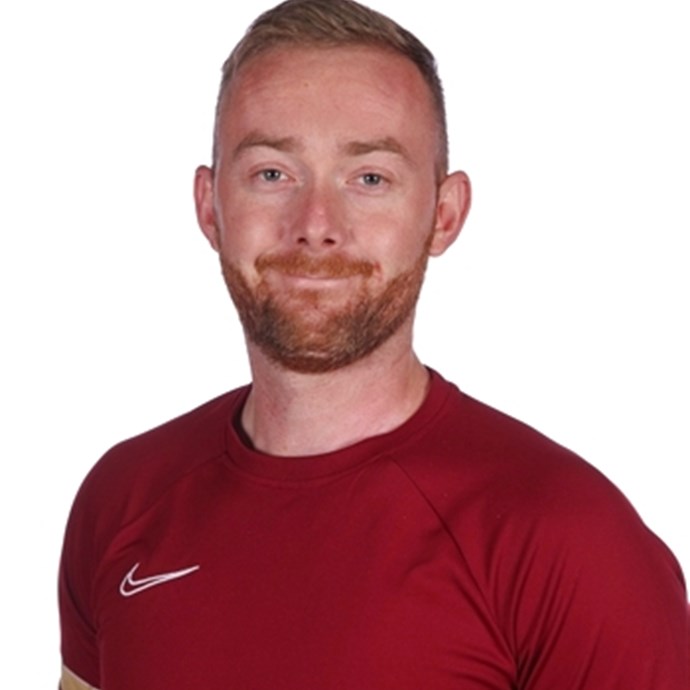 Ash Hallam
Head of PE
Previously Head of PE and Head of Year 7 at an inner city London school, Ash has a huge passion for supporting all learners in finding a love for sport and physical activity.  Ash works hard to promote physical literacy within all lessons to give learners the key skills to thrive.  Ash is also a keen cyclist who's completed tours to France and Belgium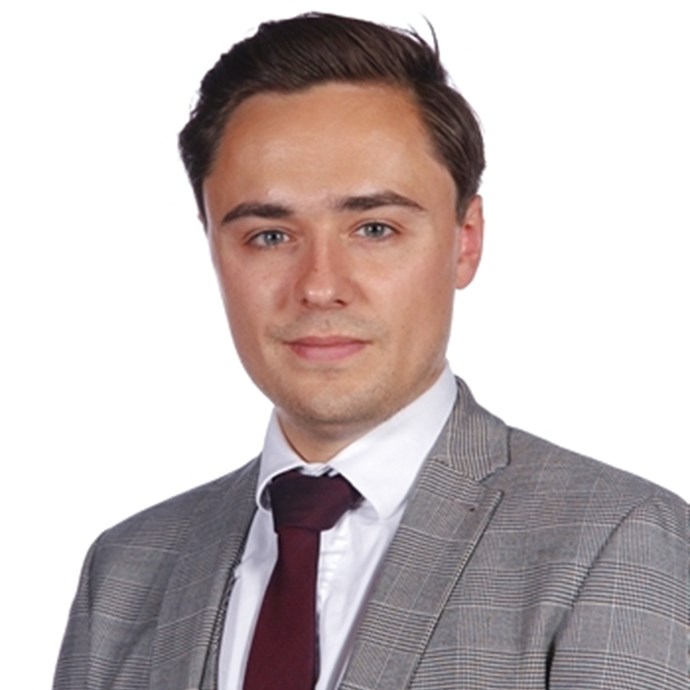 Joe Harley-Easthope
Teacher of English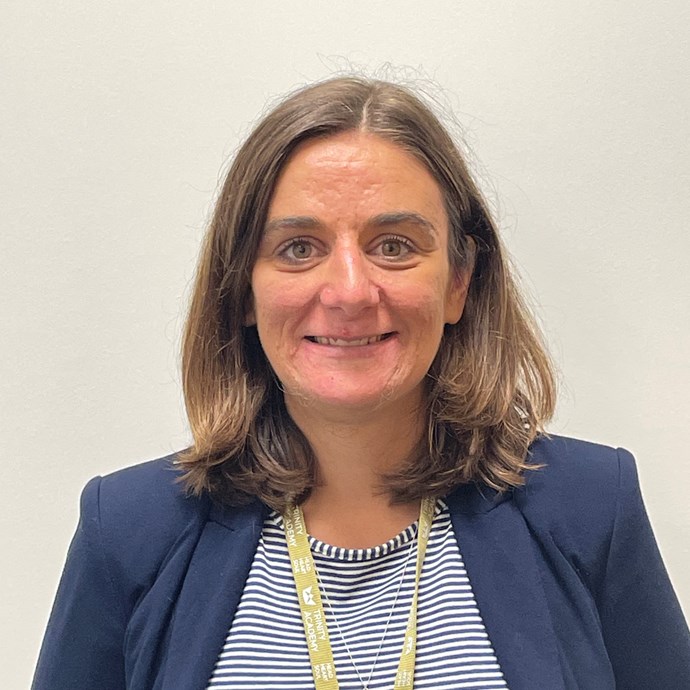 Katie Lockett
Head of Modern Foreign Languages (MFL)
Katie joins Trinity Academy from a large, comprehensive secondary school in Gloucestershire where she was also Head of Modern Foreign Languages (MFL), in charge of French, Spanish and German. During her three years there, she has led a complete overhaul of the MFL curriculum and pedagogy, which greatly increased outcomes and uptake in MFL at GCSE and A Level. Katie is a keen linguist and avid traveler. She has knowledge of French, Spanish, Russian and Latin and she has lived and worked in France, Canada and China. Katie grew up in, and still lives in, the area local to Trinity. She is delighted to be able to work within her own local community. Katie is committed to an excellent co-curricular provision, having previously held the role of Co-Curricular Co-Ordinator in two schools in London and China. Katie has a Masters in Education and her thesis specifically researched the positive links between good co-curricular programmes and strong academic attainment in schools. Katie enjoys the outdoors and hopes to be a part of the Duke of Edinburgh's Award Scheme at Trinity in the future.
Sammy Loffler
Teacher of Science
Sammy recently graduated with a 1st class degree in Virology and Immunology from the University of Bristol and is looking forward to adapting her practical research laboratory experience to a school setting. Alongside supporting science at Trinity, she continues to study at the Centre for Exercise, Nutrition and Health Sciences at the University of Bristol, with a keen interest in the role of educational intervention in creating a lifelong love for movement and promotion of healthy eating habits. As a scientist and experienced dance teacher, Sammy is excited to be joining the team at Trinity and to share her passion for creating a rounded student experience with value on both academic and co-curricular learning.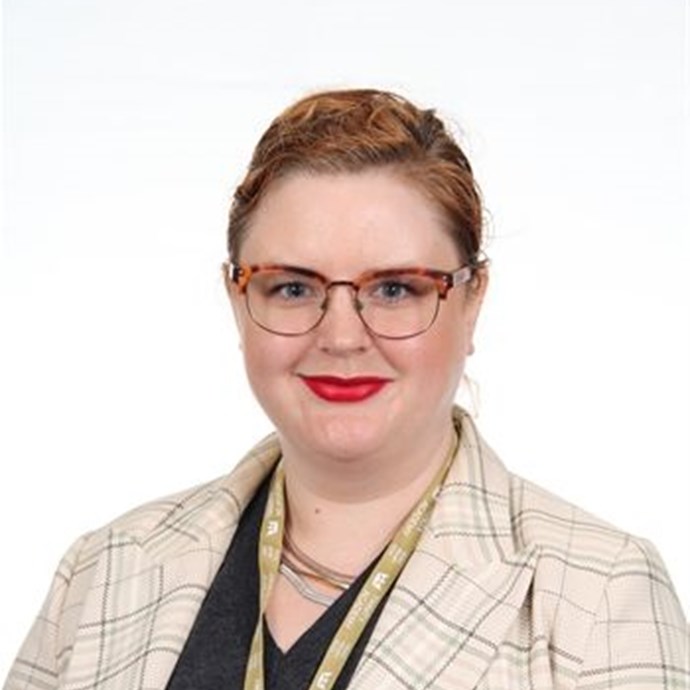 Imogen MacMillan
Deputy Head of Maths
Imogen is an experienced teacher of maths, training through Teach First after a career in the financial services industry. She has taught in schools across the UK, in roles including Head of House, Numeracy Coordinator and Lead Teacher for Underperforming Groups. Imogen fervently believes that every child, regardless of background, deserves the opportunity to be successful, and she is thrilled to be leading the school's provision for ensuring the success of disadvantaged students. Imogen has run award-winning Equality and Diversity initiatives, and is continuing this work as a Cathedral Schools Trust Equalities lead.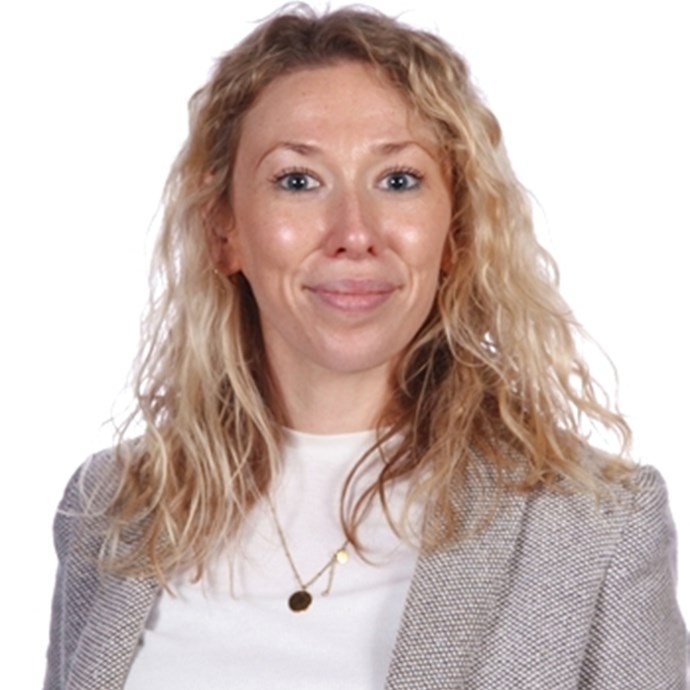 Grace Martin
Head of Design and Technology
Grace is an experienced DT teacher, head of department and lead practitioner. She joins Trinity Academy from a Catholic school in North London where she delivered consistently strong results for both GCSE and A level DT. She is passionate about providing a creative and engaging Technology curriculum which provides pupils with the practical skills to be successful in the world in which our young people are growing up in. Grace has previously held positions as a head of year 12, head of department and lead practitioner for both whole school coaching and KS5 teaching and learning. She has experience as a coursework moderator for AQA GCSE Design and Technology and was a subject tutor for 3 consecutive years at the Teach First summer institute, providing training for new teachers coming into the profession. Prior to becoming a teacher Grace studied Architecture at the University of Liverpool.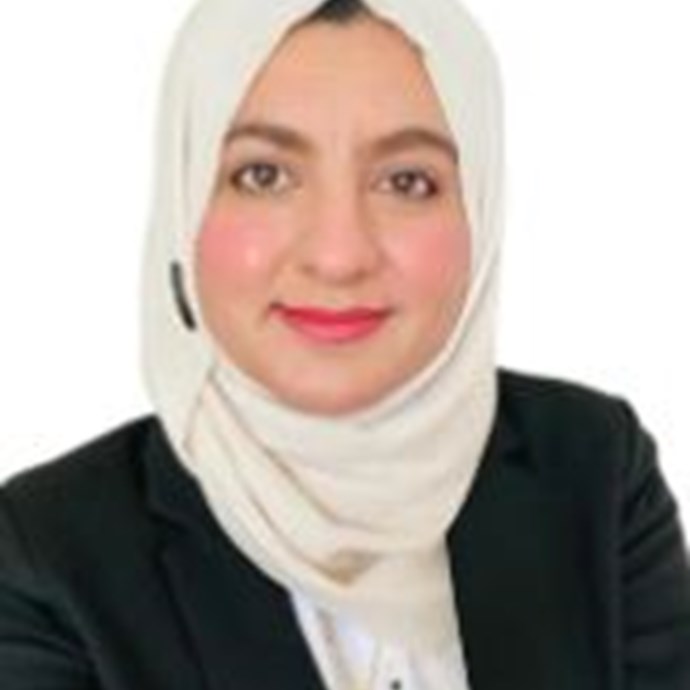 Anjum Malik
Teacher of Computing
Anjum completed her Masters Degree in Computer Science in Pakistan where she was awarded an Academic Roll of honour at Graduation. She previously worked as a Lecturer in Computer Science at University where she instilled love of coding and programming in students.  She also holds a distinction in PostGraduate in IT from University of Liverpool. Anjum was awarded a scholarship from British Computing Society (BCS) while doing PGCE in Secondary education in Computer Science from University West of England (UWE). Anjum is committed to expanding computer science education in her school alongside running the school's Coding Club. She strongly believes that students should have access to understand the basics in computer science because computing has the potential to change the world.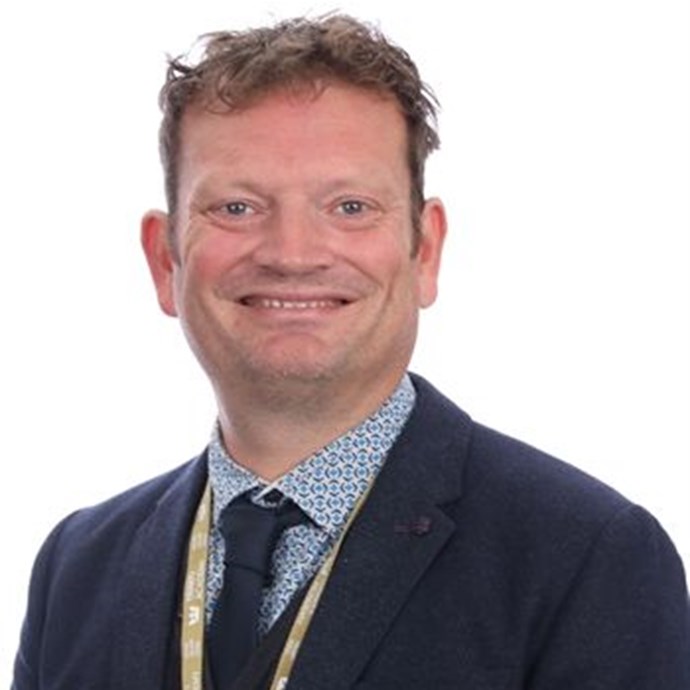 Ben Millet
Head of Science
Ben graduated from University of Leeds with a Masters degree in 1995. After a career working as a professional engineer in Air Traffic Control and MOD projects, he trained at the University of Bristol as a science teacher. Ben has been Head of Science at Yate Academy for the last four years, a high profile, successful school in South Gloucestershire that has been listed in the top 1% of schools for GCSE outcomes. Ben has worked as a teacher and middle leader at several schools and colleges in the south-west. Ben loves all things related to science and you will often find him animated in his explanations during lessons.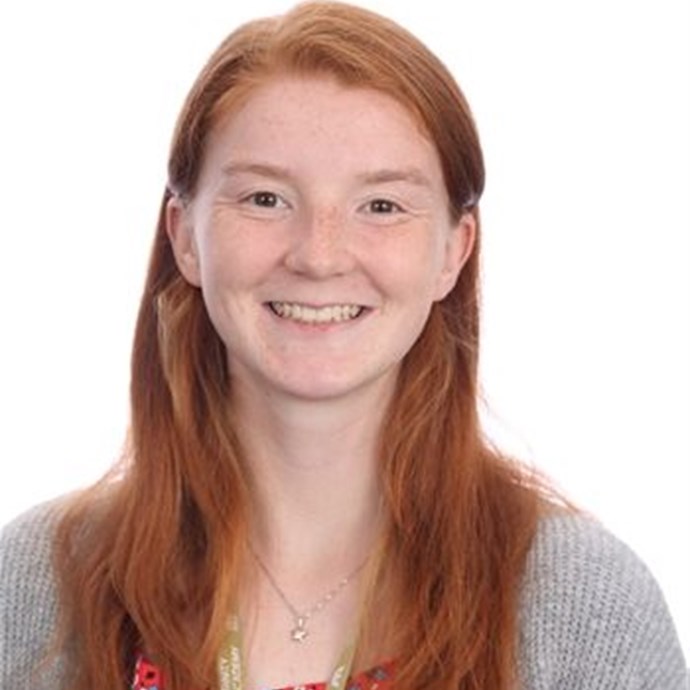 Shona O'Dwyer
Teacher of Maths
Shona graduated from the University of Gloucestershire in 2019 and worked as an SEN learning support assistant before commencing teacher training at Bath Spa University. Her favourite area of maths is algebra and she is looking forward to encouraging students to unpick mathematical thinking and develop a love of problem solving.  Shona is also an avid netballer, currently competing in the Vitality Netball Superleague and is part of the Wales senior squad. She is keen to contribute her passion for sport to the co-curricular provision at Trinity.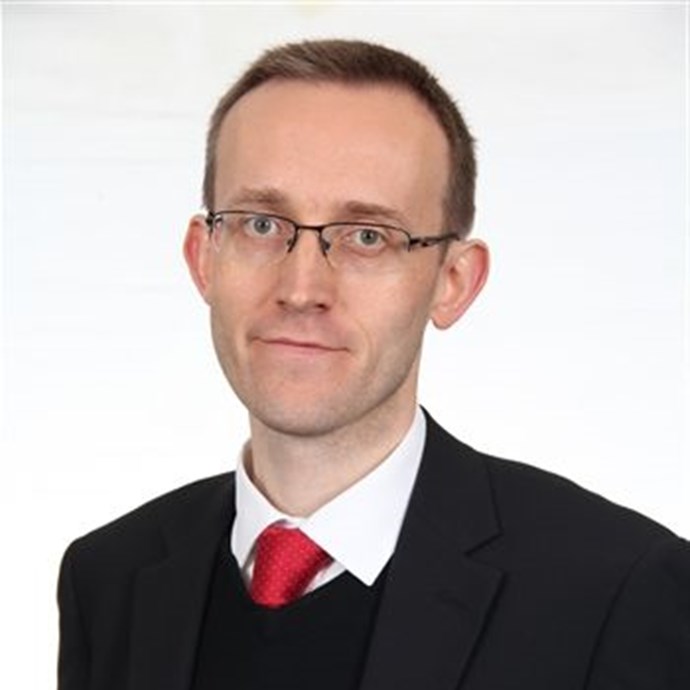 Ashley Pearson
Head of History/REP
Having grown up in Gloucestershire, Ashley completed a BA in History at the University of York and an MA in Russian History at University College London. He worked for the NHS for two years before training as a teacher at the Institute of Education. Since qualifying, Ashley has taught History, Politics and Religious Education in London; he has also served as a Head of Year, as Deputy Head of Sixth Form with responsibility for university admissions and as Head of History and Politics. Outside of school, he has worked as a moderator for the OCR exam board. Ashley is dedicated to helping young people understand History, Religion, Philosophy and Ethics and sees these as vital tools for making sense of the present and preparing for the future. He is also keenly interested in engaging young people in politics, helping them to make their voices heard and to influence the decisions which are made at every level of society.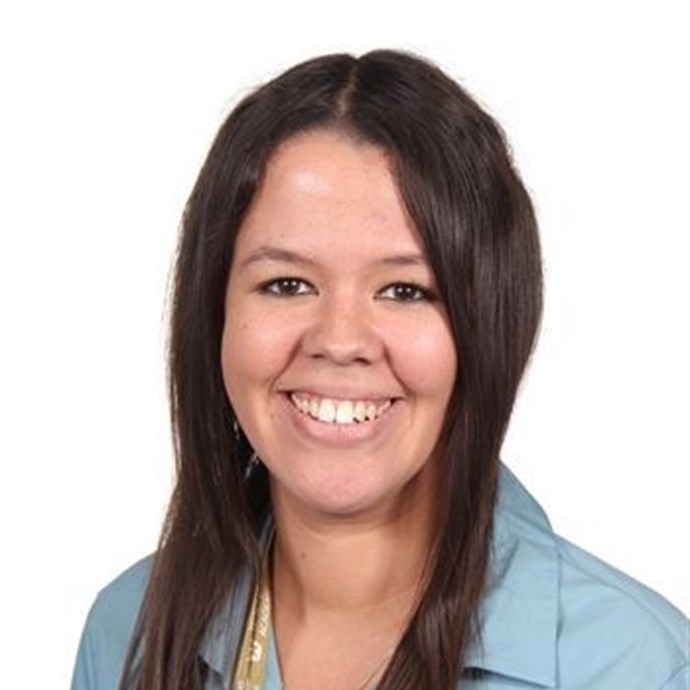 Catherine Potter
Head of Maths
Cat graduated from the University of Warwick in 2012. Since then she has taught mathematics at schools in London, Devon and Bristol. She has presented at several conferences and Teach Meets regarding maths education (particularly assessment and feedback). She is passionate about ensuring that all students are successful at mathematics and that they always know exactly what they need to do to improve further. Her favourite areas of maths are probability, graphs and simultaneous equations. Prior to working at Trinity she worked as a KS4 maths co-ordinator at Colston's Girls' School.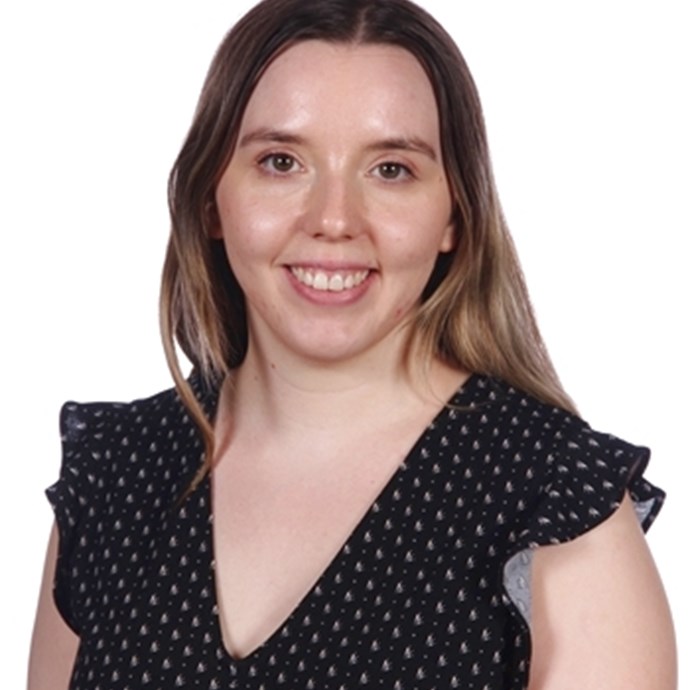 Aimee Reid
Deputy Head of English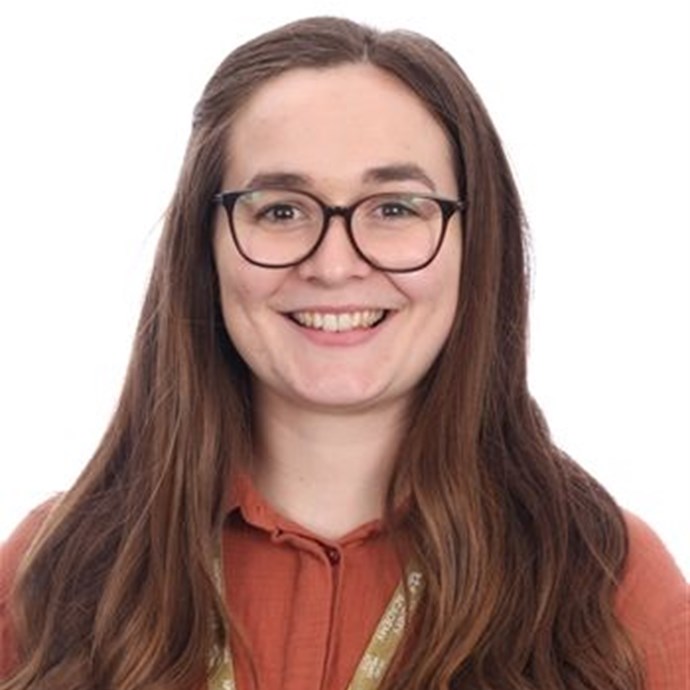 Erin Rodrigues
Teacher of Maths
Erin studied mathematics at the University of Exeter and then went on to work in finance and data science before undertaking her PGCE at the University of Bristol in 2020. She is enthusiastic about the science of teaching mathematics and is currently undertaking a masters in Mathematics Education at the University of Bristol alongside teaching at Trinity Academy.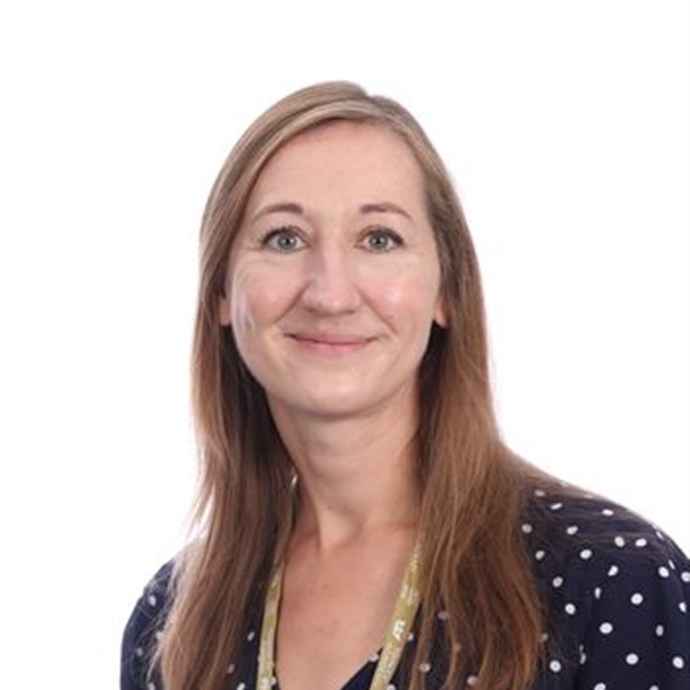 Robin Rudd
Head of English
Robin joined Trinity Academy in September 2021, having moved to Bristol from London. Prior to that, she spent eight years working for ARK Isaac Newton Academy, which she joined as it was going into its second year. As a result, she has considerable experience of designing and delivering a curriculum that's seen students making progress well beyond the national average whilst developing a life-long love of reading, writing, thinking, listening, speaking, and performing. Robin's own passion for these things led to her receiving a first-class degree from the University of Cambridge, but she is just as passionate about the young people she teaches and the communities she serves, both of whom have made her feel very welcome!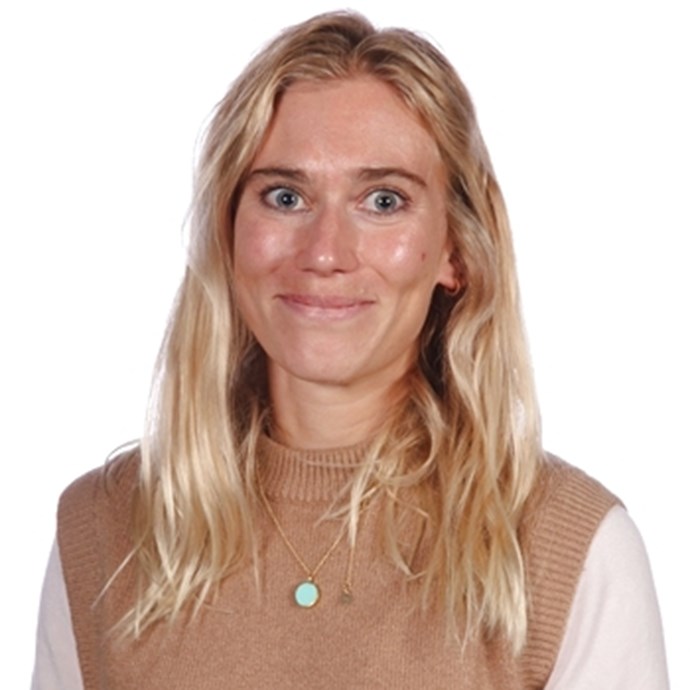 Megan Setchell
Head of Geography
Megan has a BSc in Geography and an MSc in International Development from the University of Bristol. Since graduating, Megan has held a number of roles in the fields of international development and corporate social responsibility consulting. She completed her teacher training in Cambridge in 2017 and was Acting Head of Humanities at an outstanding school in Cambridge before relocating back to the South West and joining Trinity in 2022.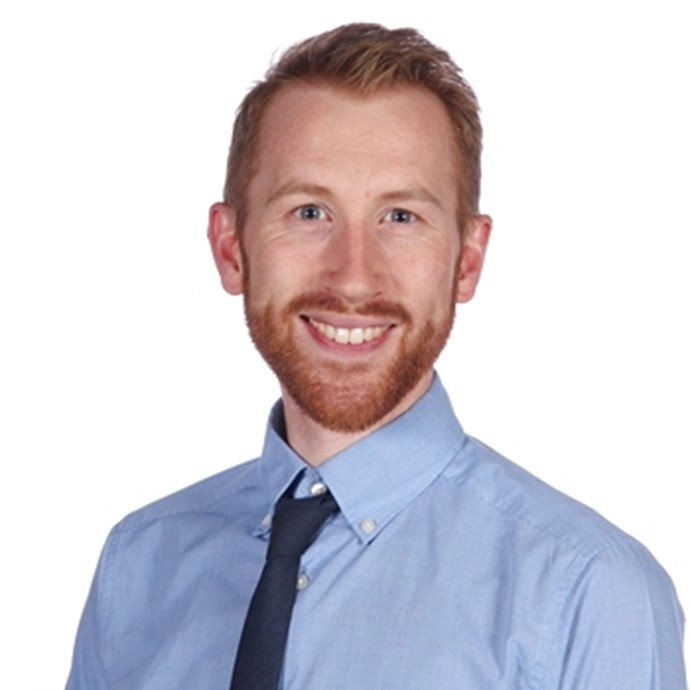 Tom Skinner
Teacher of Maths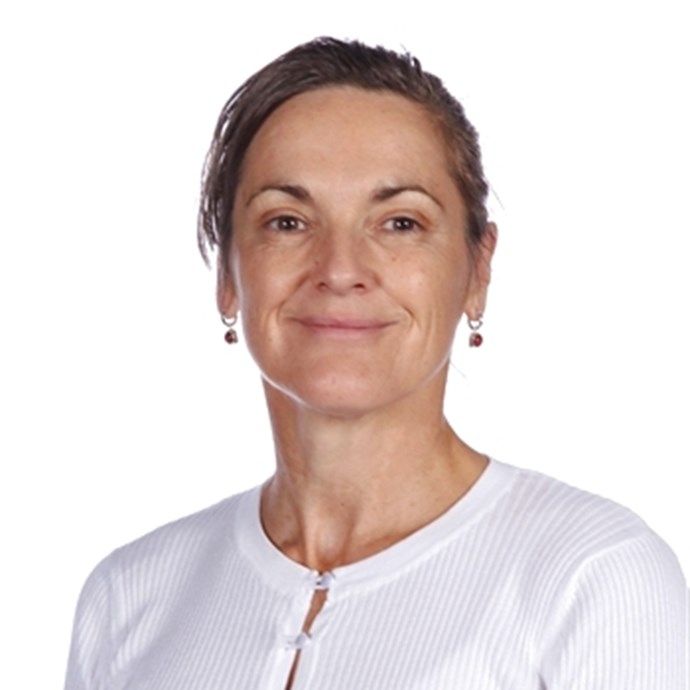 Susan Stannard
Teacher of Food Technology and Humanities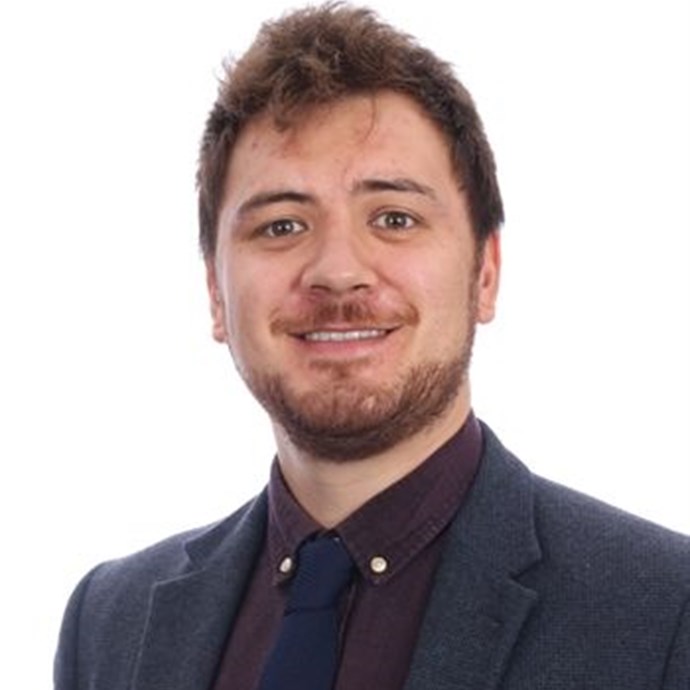 Robin Sukatorn
Teacher of Art
Robin is a passionate teacher of art, committed to fostering the creativity, critical thinking and artistic skills of students at Trinity. He brings his experience as a practicing artist and illustrator specialising in drawing and painting, having completed an MFA with Distinction from the Manchester School of Art and published a collection of his reportage illustrations, 'Drawing Democracy', in 2018. Robin also holds a first class degree in History and Philosophy from the University of York, and has a background working for various arts and charitable organisations, including coordinating projects focusing on equality and human rights in Edinburgh and directing an artist-led gallery he co-founded in Manchester. After two years working with students with Special Educational Needs in the primary sector, Robin undertook his teacher training in secondary Art and Design at the University of Cambridge, where he published research on students' experiences of GCSE art assessment. He is excited to contribute his passion and experience towards building a creative, inclusive and world-class school community at Trinity.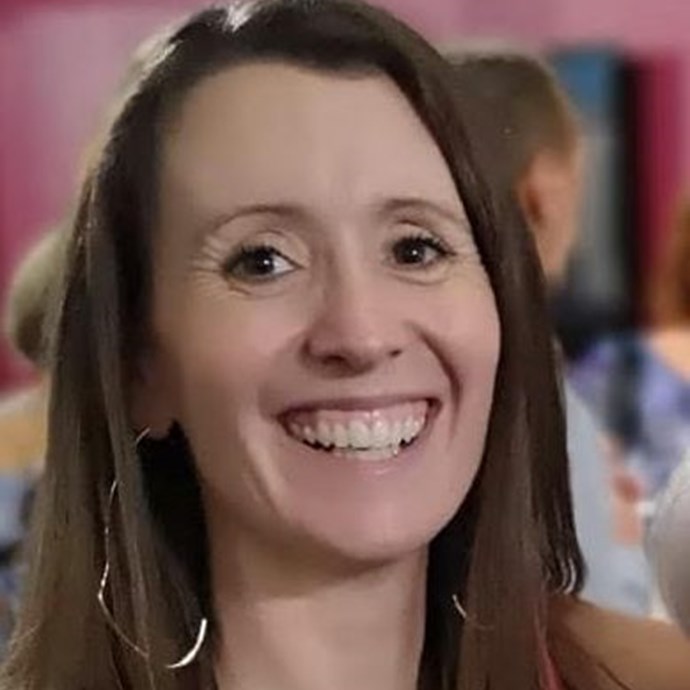 Rachel Taylor
Teacher of Dance
Rachel took her first Dance lesson at just 3 years old and has been dancing ever since! She enjoys dancing in a variety of styles including Contemporary, Ballet, Tap and Jazz.
After gaining a successful degree in Dance Theatre from the dance conservatoire Laban Centre, Rachel worked as a Dance Educator and Performer in London and Devon before focusing solely on dance in education. She has been working as the Head of Dance in a Bristol school for the past 12 years.
Rachel fully believes that Dance lessons can provide young people with a space for excitement, joy, physical & creative expression and is thrilled to be part of the team developing Performing Arts at Trinity Academy.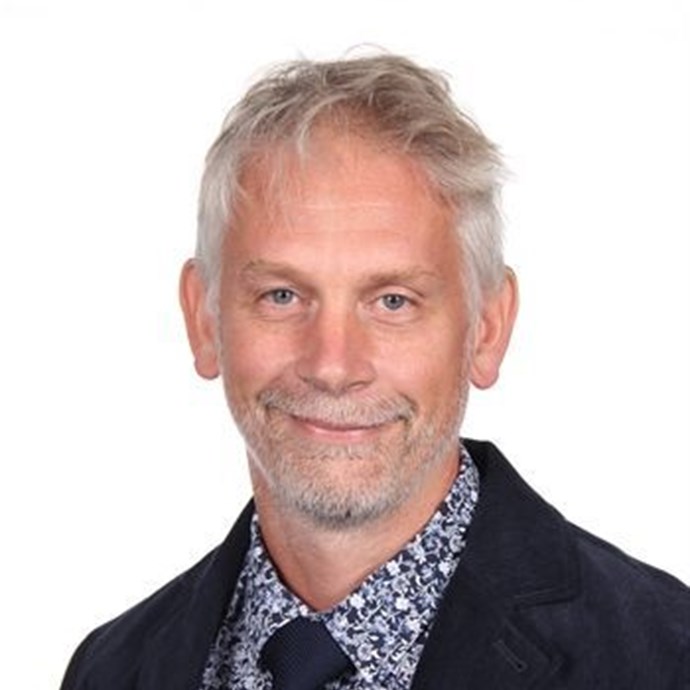 Hamish Young
Head of Art
Hamish is a an award winning artist, author, experienced art teacher and educational leader who is also qualified to teach mathematics and computer science. Hamish studied Sculpture at the Royal College of Art, became a Royal West of England Academician in 2021 and a member of the Royal Society of Sculptors in 2022. His work is held in the Victoria & Albert Museum collection as well as private collections in the UK and Switzerland. Hamish's work has also been exhibited at Royal West of England Academy, Royal Academy of Arts and Saatchi Gallery. His work is regularly selected in prize exhibitions including the Wales Contemporary, Wells Art Contemporary, New Light Prize, ING Discerning Eye and Trinity Wharf Drawing Prize. He was the winner of the Visual Arts Open in 2019 and awarded first prize for three-dimensional work at Wales Contemporary in 2022.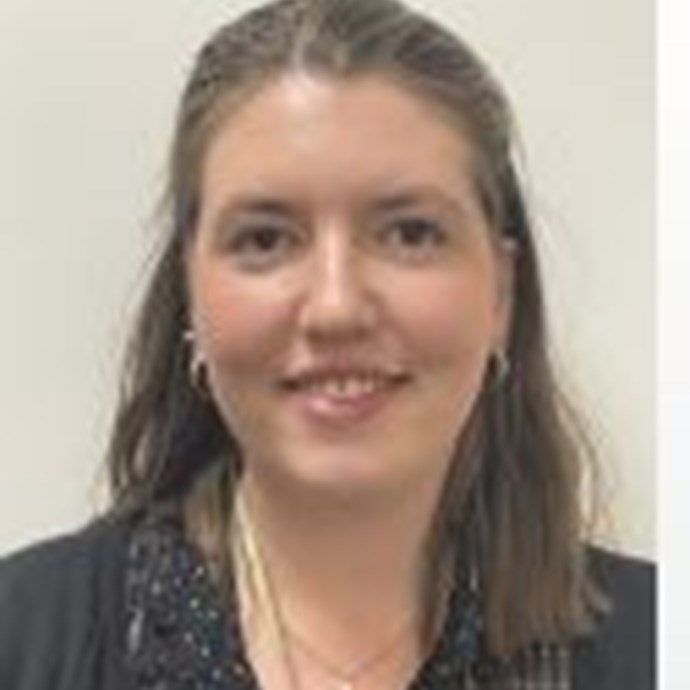 Daisy Walker
Deputy Head of Science
Daisy graduated from Mansfield College, Oxford in 2018 with a degree in Physics. After graduating she spent some time working as a medical secretary at a obstetrics and gynecology clinic in London, before then completing her teacher training with TeachFirst in 2021. Daisy joins Trinity from an outstanding school in Bedford, where she was Second in Science.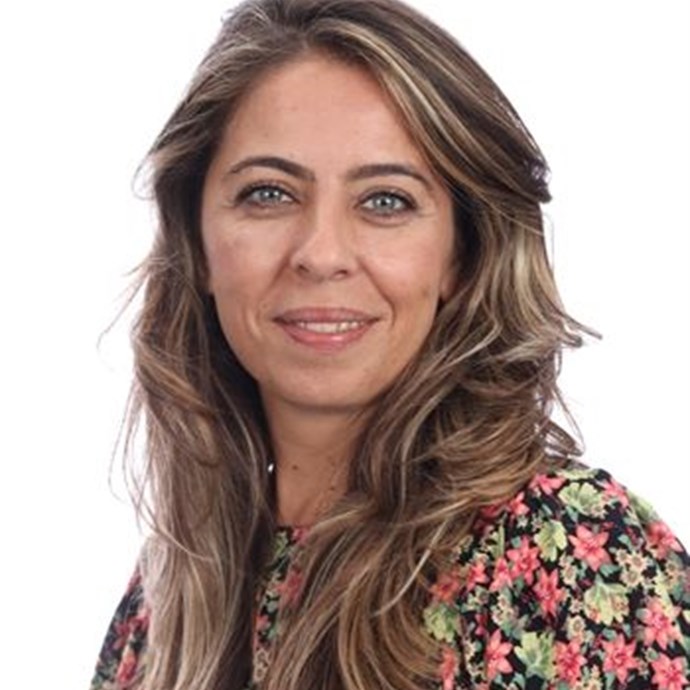 Ursula Delgado Garcia
Teacher of Spanish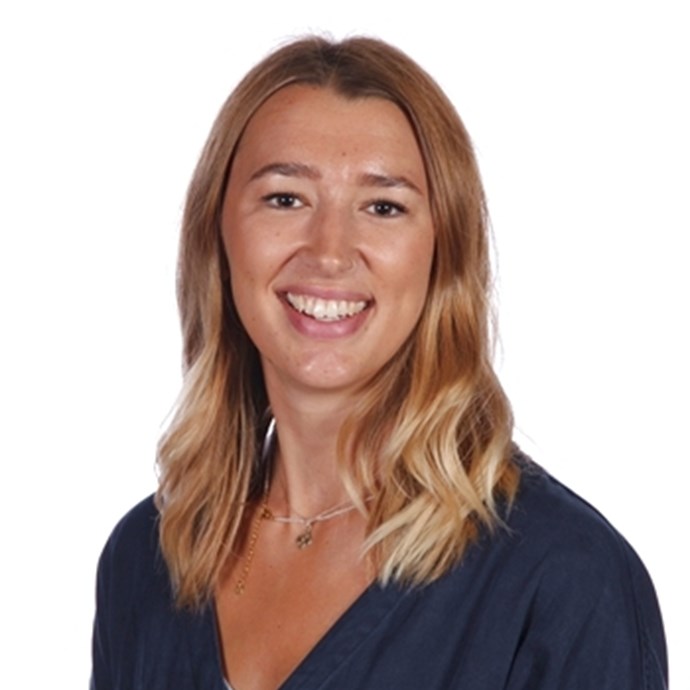 Bex Baillie
Pastoral Support Leader - Year 8
Previously, Bex was the Student Progress Coordinator at Urban Pursuit, using adrenaline sports to mentor students struggling in mainstream schools. Bex has worked in a variety of youth work settings across Bristol whilst also completing her degree in Theology, Youthwork and Ministry. Bex has a passion for mentoring and the benefits of working with students through 1:1 interventions. Outside of school, Bex enjoys running, cycling and anything sporty!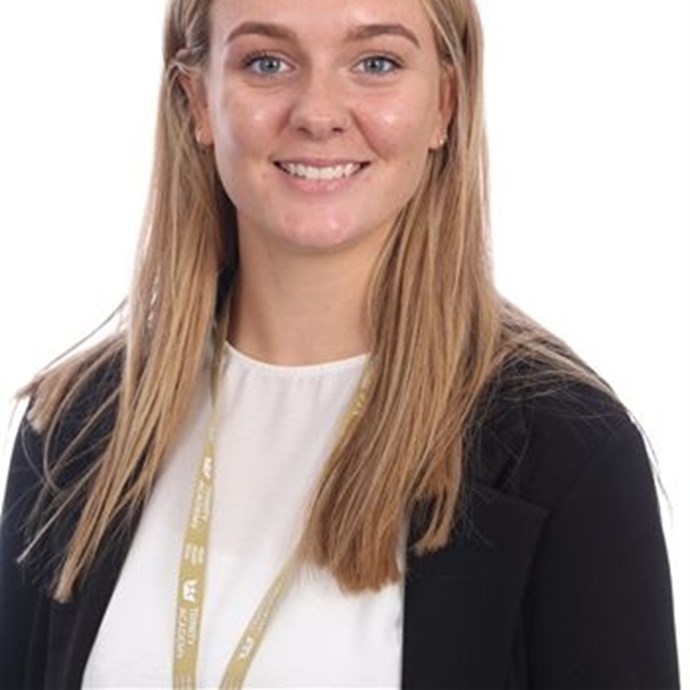 Kelsie Carter
Pastoral Support Leader for Year 9 and Designated Teacher for Children in Care
Kelsie joined Trinity in 2021 working as a Learning Support Assistant. Prior to that she completed a degree in Education at the University of Gloucestershire. During her position as a Learning Support Assistant Kelsie developed a keen interest in the Pastoral aspect of a students' school life and developed a passion for supporting young people to overcome their barriers. In September 2022 Kelsie started the role of Pastoral Support Leader for Year 9 along with the role of the Designated Teacher for Children in Care.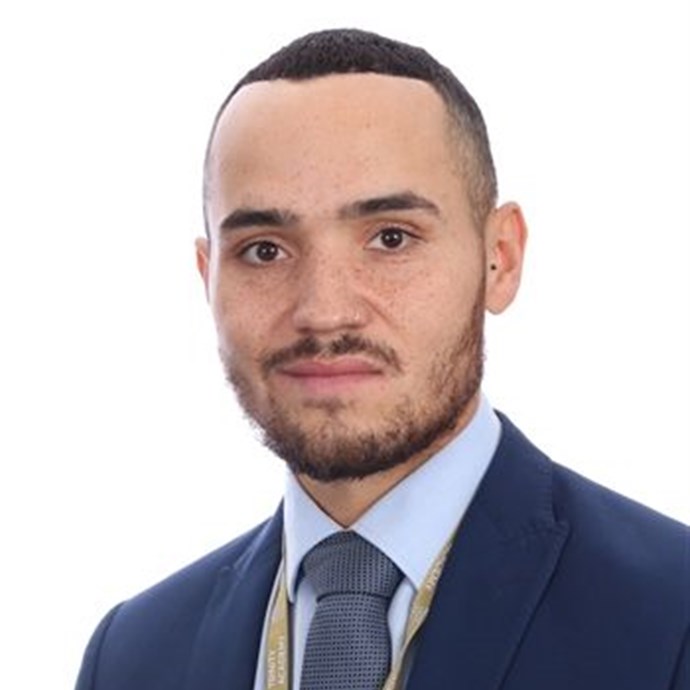 Jordan Davis-McKenzie
Head of Year 9 and Deputy Safeguarding Lead
Jordan is Head of Year 9 at Trinity and has a specialism in behaviour. He was a part of the first cohort of teachers to work at Trinity Academy and also had six years prior to this working in Alternative Learning Provisions. He began his career in Nottingham where he also gained an Undergraduate Degree in Criminology and then a Master Degree in Forensic Psychology from Manchester. Since moving to Bristol he has worked with and supported young people from a wide range of different backgrounds helping remove barriers to learning.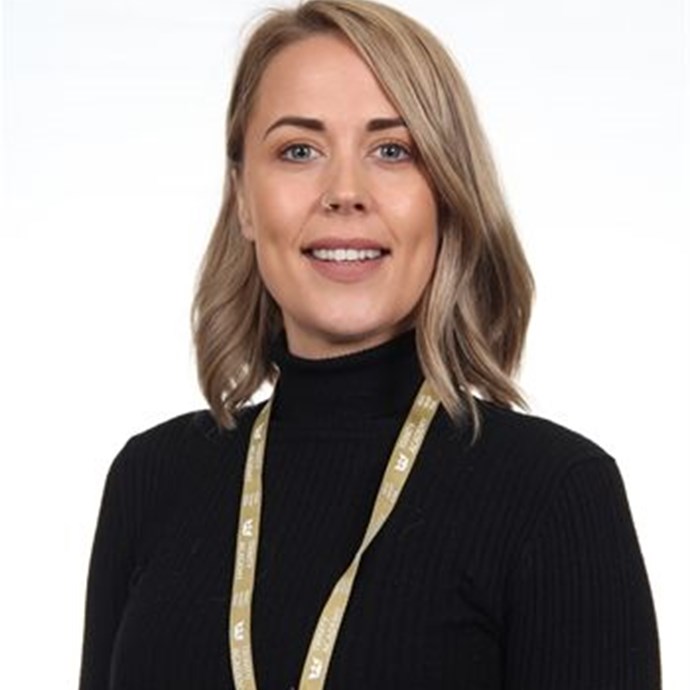 Kerri Youhill
Pastoral Support Leader - Year 10 and Deputy DSL
Kerri is our Pastoral Support Leader for Year 10 and has joined us from another pastoral role in the Somerset area. As well as being a part of our Safeguarding team, she comes from a sporting background whereby she has coached and taught a variety of sports from local to regional level in the South West.  Kerri is also currently studying a part time degree in Childhood and Youth studies at the Open University. Kerri's main expertees include relationship building with students as well as being well trained in supporting students with mental health and wellbeing difficulties. Kerri has a passion for ensuring a proactive response for all things pastoral, and has good experience of working with additional services that are available to the young people she works with.    
Sam Leitch
Head of Year 7
Sam has been working with young people in a variety of different settings for nearly 10 years. This has been spent working in alternative education provisions, mainstream secondaries, sports teams and other youth work settings. This has provided a wealth of experience in helping young people succeed in education, regardless of background or situation. Alongside this, Sam recently completed a First Class degree in Education Studies from Bristol University, which involved studying child development, psychology and social justice issues. Sam believes in the importance of building strong and positive relationships between students and staff and loves to see young people thriving in their education. Outside of school Sam manages and plays with a football team.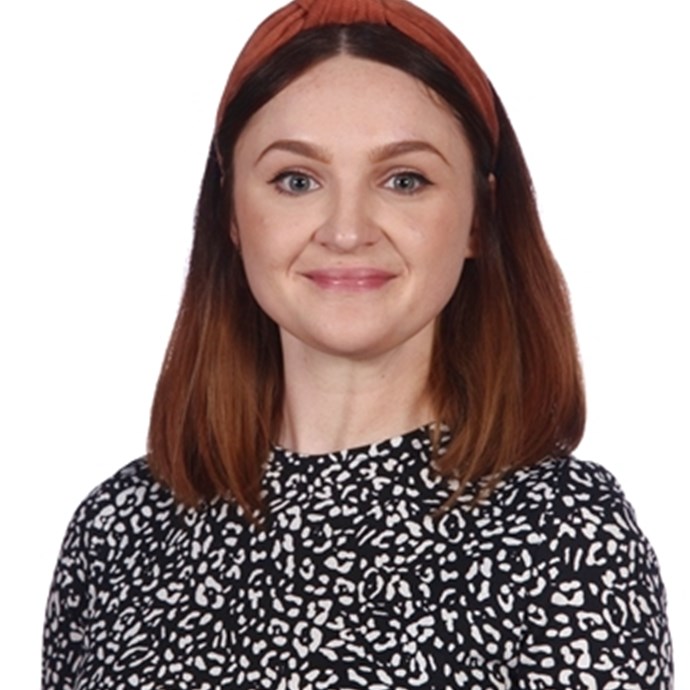 Emily Pearce
Pastoral Support Leader - Year 7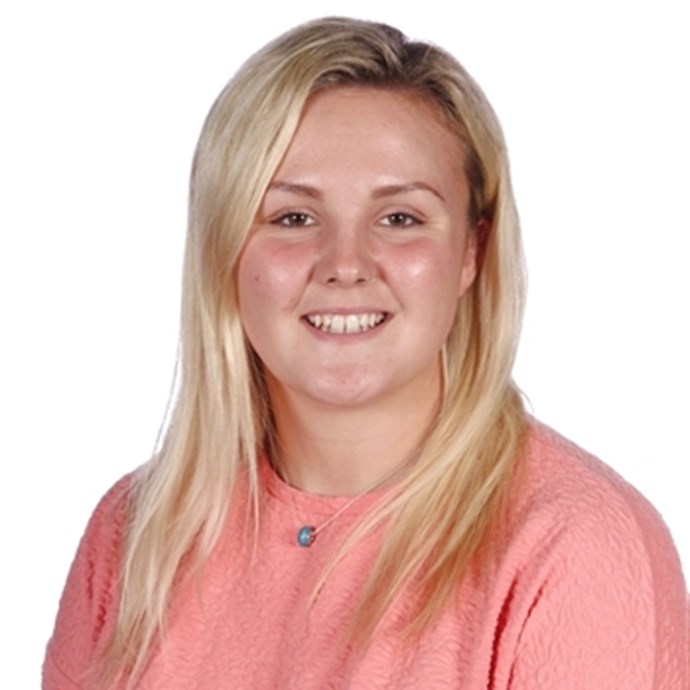 Esme Bird
Learning Support Assistant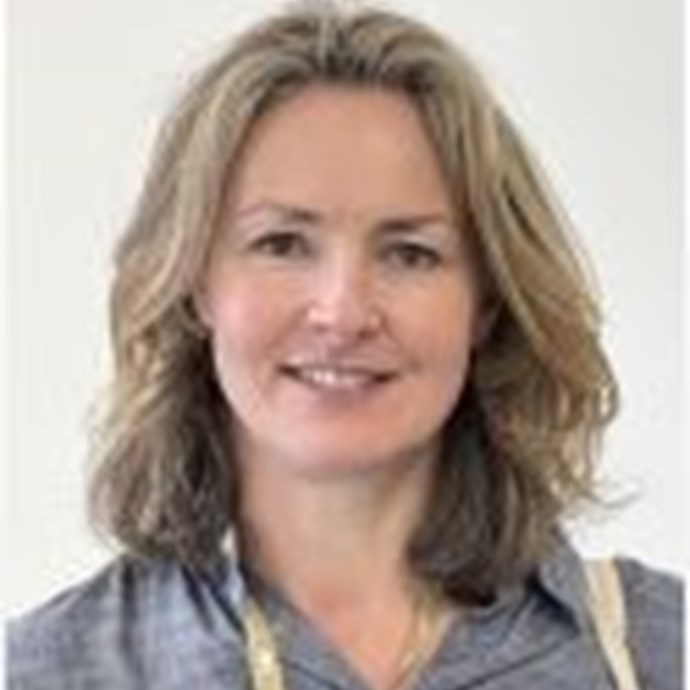 Nicola Clapham
Learning Support Assistant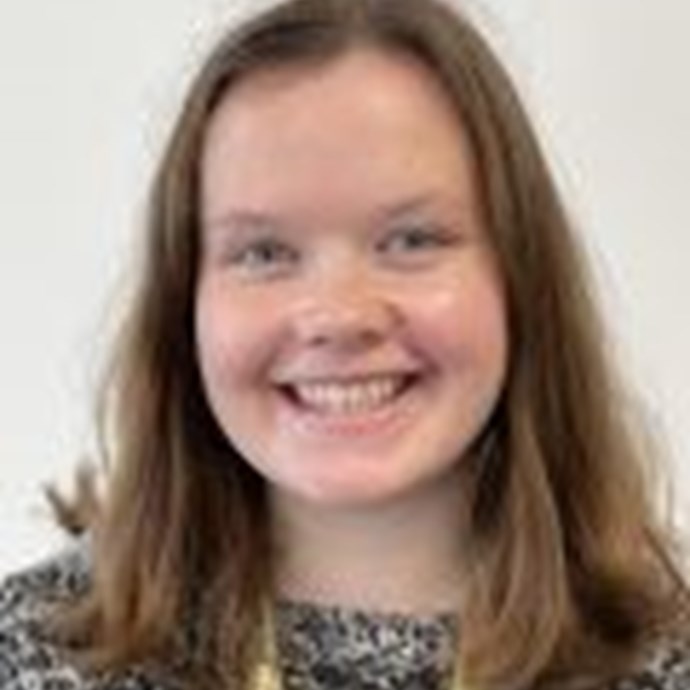 Ella Houston
Learning Support Assistant
Ella completed her undergraduate degree in Psychology at Oxford Brookes University before heading out to Sri Lanka to volunteer on a mental health placement with the organisation SLV.Global. After this, she travelled around New Zealand and South East Asia before returning to the UK to work as a support worker in Bristol for men with acquired brain injuries and mental health difficulties. Ella then studied a Masters in Clinical Psychology at the University of Reading, before moving back to Bristol to join Trinity as a Learning Support Assistant. This year, Ella is also working as an ELSA (Emotional Literacy Support Assistant) at Trinity and will be starting a Certificate in Counselling course next year. Ella also loves singing and runs 'Pitch Perfect' acapella choir at Trinity!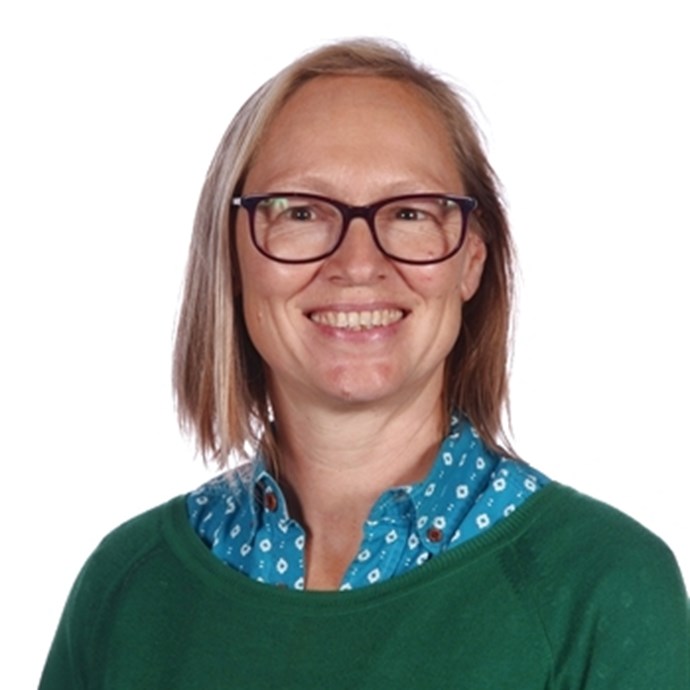 Joy Hunt
Learning Support Assistant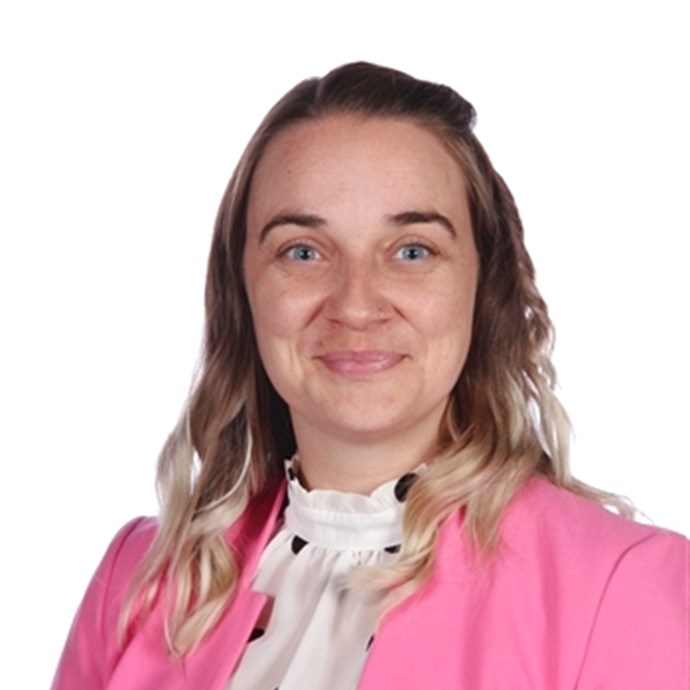 Katie McMatson
SEN Teacher
Katie studied English at the University of Plymouth. After graduating, Katie volunteered at her local Secondary School supporting students who experience a range of Neurodiversities. It is from this experience that Katie's passion for supporting students, not only with SEND experiences, began. Katie has had various roles across Secondary Schools in Bristol, within the Learning Support Departments, with her most recent being a Literacy Lead. Katie joins Trinity Academy after completing her PGCE in English, merging her two passions as a SEN (English) Teacher.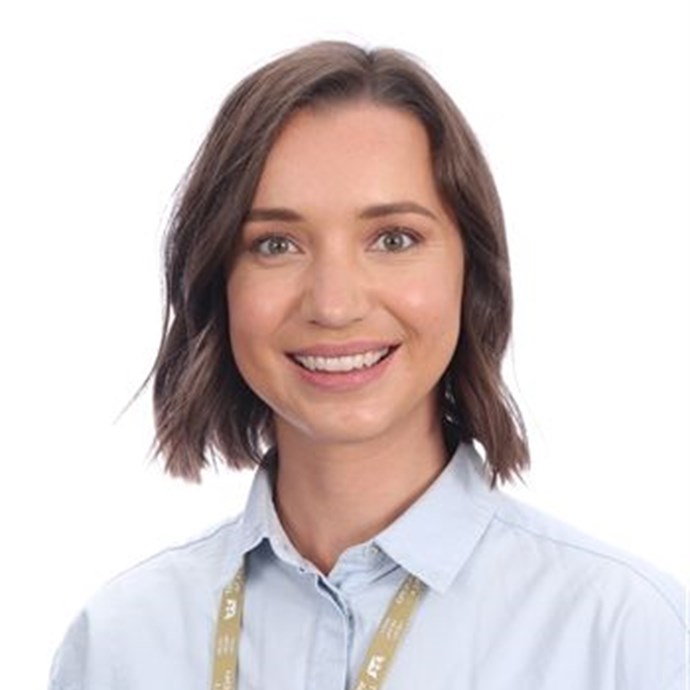 Rachael Reed
Deputy SENDco
Rachael completed her undergraduate degree in Philosophy at the University of Leeds before working in merchandising and marketing at a large retailer. In 2016 she left to spend almost two years travelling and working abroad including teaching English as a foreign language in Vietnam. Having discovered her passion for education she returned to the UK and obtained a distinction in MSc Psychology of Education at the University of Bristol. Rachael joined Trinity as a Learning Support Assistant before progressing to Senior LSA and then Deputy SENDCo.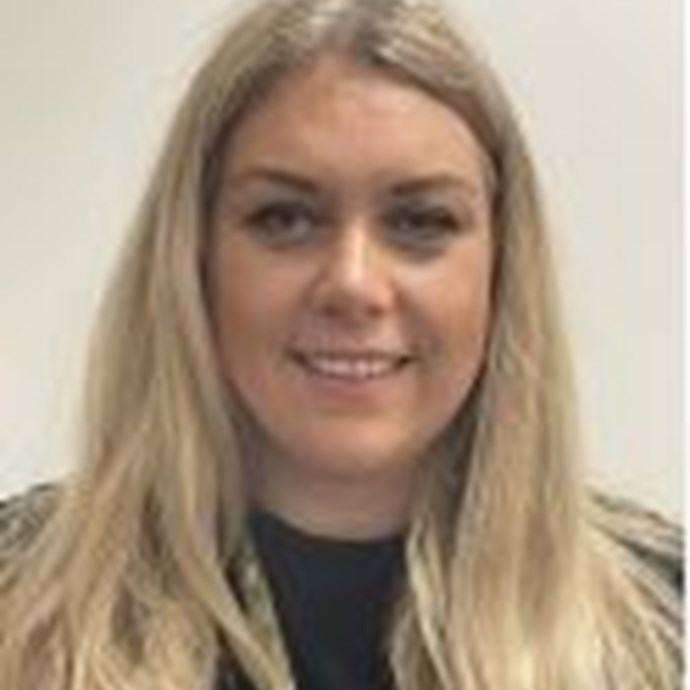 Chere Relton
Learning Support Assistant
Chere graduated from the University of the West of England, Bristol with a BA Honours in English Literature and a special interest in Shakespearean literature. She has previously managed a daycare for young adults with autism and is passionate about supporting young people and their families in this area. Having lived locally all her life she is especially driven and proud to support the children in her local community through her Learning Support Assistant role at Trinity Academy. Chere is also an experienced baker which has translated into a very popular baking club at the school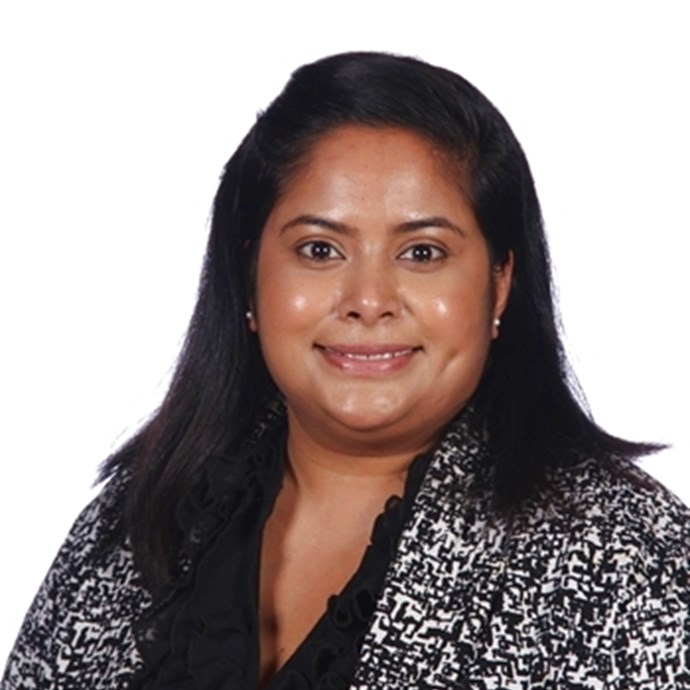 Creslyn Singh
Deputy SENDCo (Maternity cover)
Creslyn is a passionate Special Educational Needs teacher. She has worked with some of our most vulnerable children in Bristol over the last few years. She believes that a little kindness goes a long way, with the young people we work with. Creslyn graduated from the University of KwaZulu Natal with a degree in Psychology and Criminology. She then pursued a PGCE and completed her Teacher training through TES. Her zeal to lead effective teams then resulted in her pursuing a Masters in Education and Leadership from Wrexham Glyndŵr University. Creslyn is also an enthusiastic Chess player.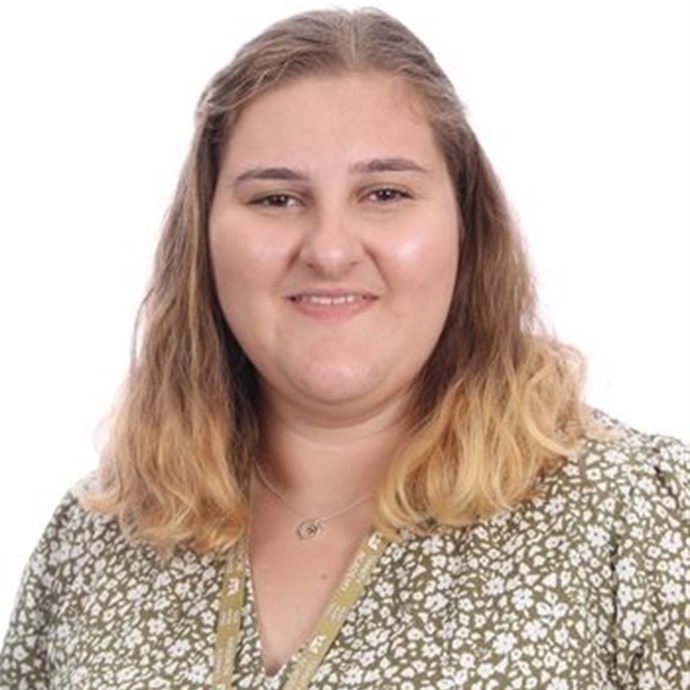 Beth Stephens
Lead Learning Support Assistant
Beth graduated from the University of Winchester with a BA Hons in Theology, Religion and Ethics. Beth has been heavily involved in music from an early age and was a Trailblazer at Bristol Cathedral Choir School. Whilst at university, Beth's passion for music, both performing and teaching only grew and this inspired her to mentor GCSE music students and provide support within a classroom setting. Beth joined Trinity as a Learning Support Assistant before developing her passion to work with students on the Autism Spectrum and students with Speech and Language needs, which lead her to being Lead Learning Support Assistant for Communication and Interaction. Beth continues to develop her music/stage management skills through being part of our ever-growing performing arts department and enjoys supporting all students at Trinity.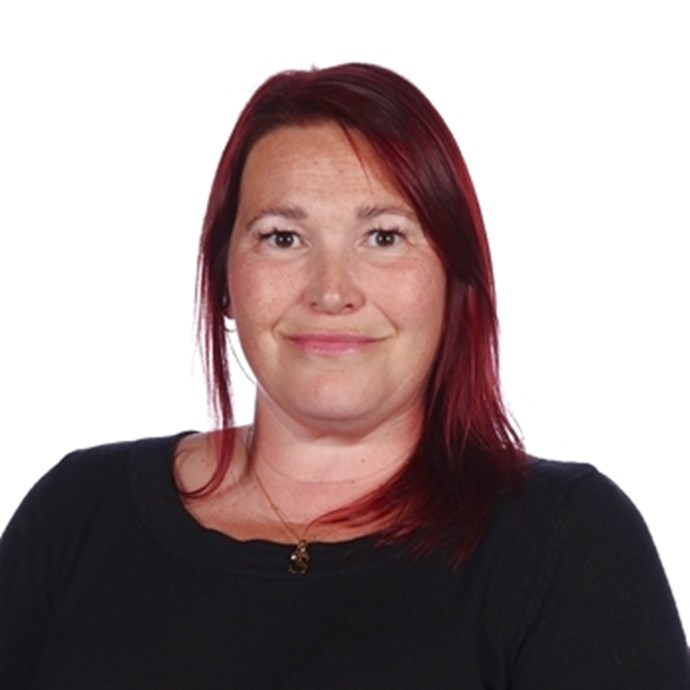 Samantha Burrett
Admissions Officer/ Music Administrator
Samantha joined Trinity in 2021 as a Receptionist and Office Administrator. She is highly organised and has an extensive knowledge of administration which is an asset to the Operation team. Samantha's interest in the secondary school Admissions process led to a change of role  to Admissions Officer in September 2022.  Samantha also supports the Performing Arts at Trinity as the Music Administrator. Samantha is always happy to help where needed and very much enjoys interacting with the students.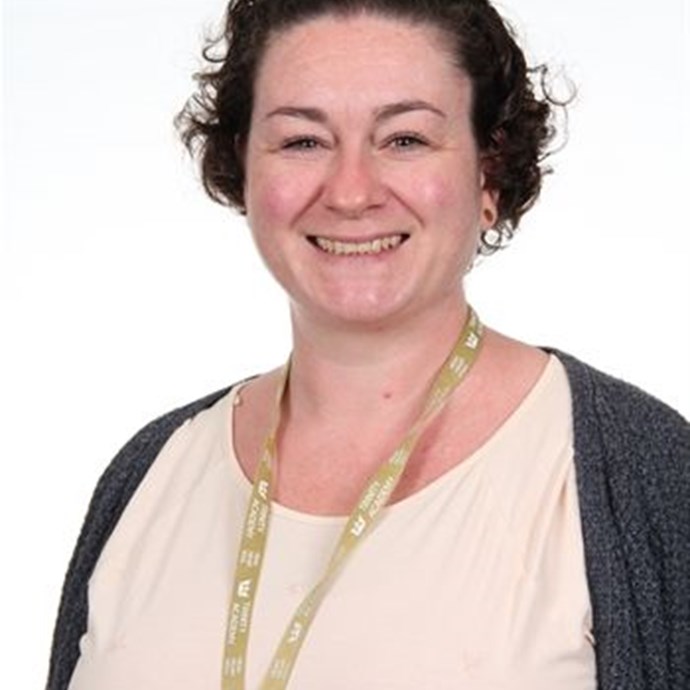 Amy Kew
Receptionist and Office Administrator
As one of the first points of contact in the school Amy strongly believes in developing strong and happy working relationships with parents and carers of students at Trinity Academy, actively encouraging good communication with parents and staff.   Amy has extensive experience in customer service and administration. Her previous role, working in a Pharmacy, has helped her develop her role as Lead First Aider at Trinity Academy.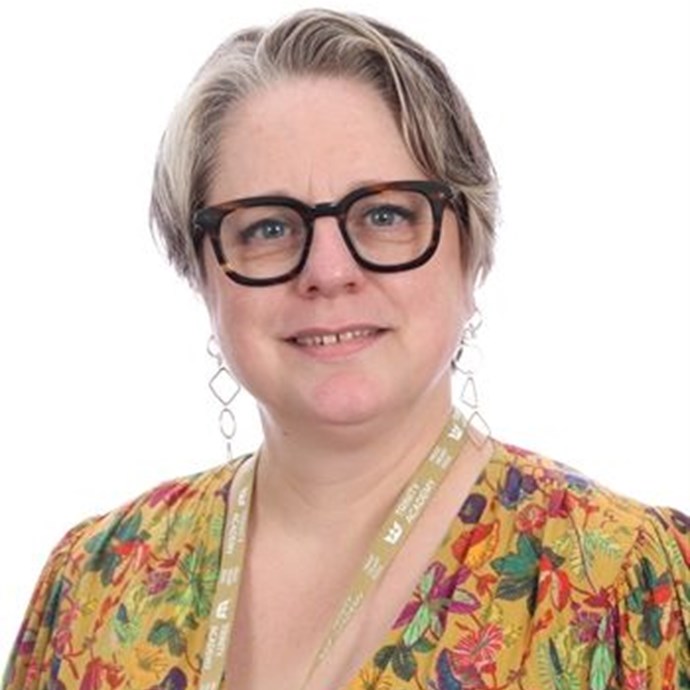 Anne Mowbray
Librarian
Anne has been an avid reader and library user since childhood. She studied Education and Drama at the University of Cambridge and has an MA in Applied Theatre from the Royal Central School of Speech and Drama. Anne spent many years as a Drama educator and facilitator in a wide range of settings prior to becoming Trinity's Librarian.  She is passionate about community and the power of the Arts to transform lives, and has volunteered in the community in a huge range of roles including as Chair of Governors at her local primary school, as Chair of the PTA, with Caring at Christmas working with people experiencing homelessness in Bristol, and as a women's advocate for Bristol Women's Voice.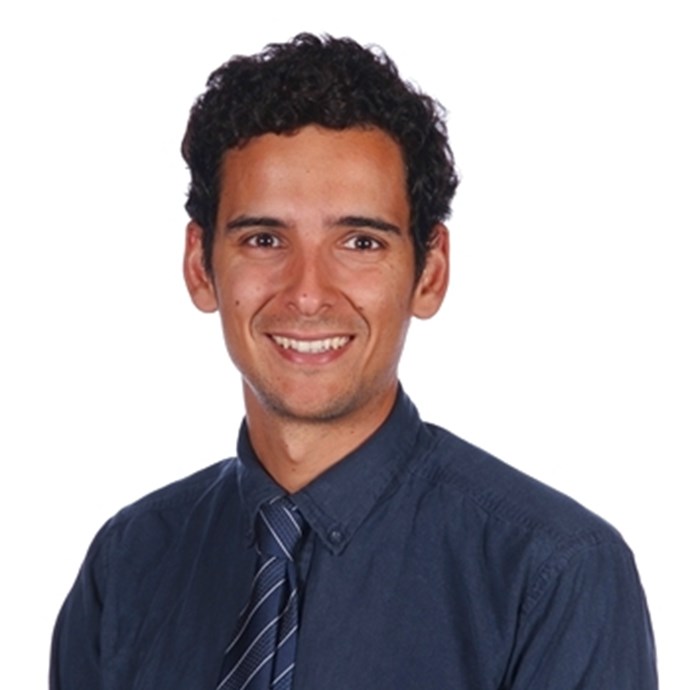 Alvaro Martinez-Guimera
Attendance Officer
A former teacher and researcher, Alvaro gets a kick out of performing data analysis to understand underlying causes of patterns and dynamics. He believes there is a real strength in identifying barriers to education and providing appropriate support by combining hard data with the "soft data" of the reality of people's lives.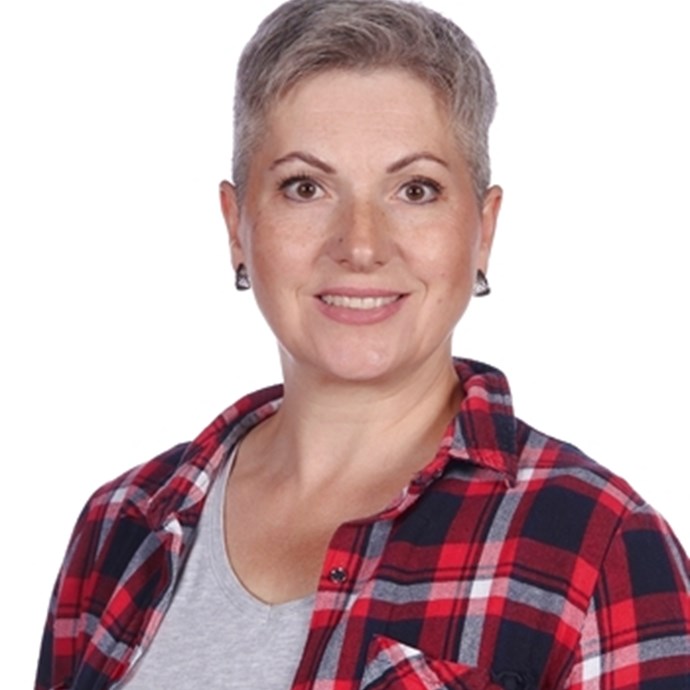 Adriana Rzeszowska-Buczek
Design and Technology Technician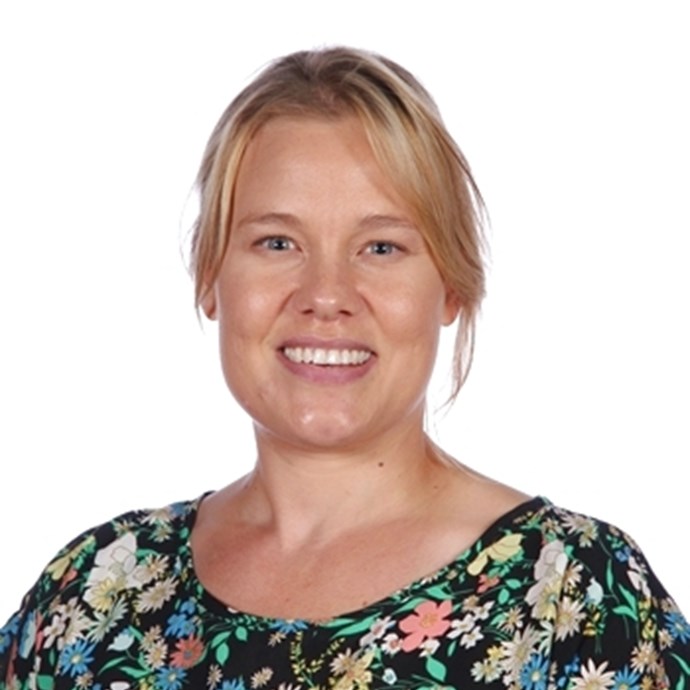 Erin Rhodes
Science Technician