Our Curriculum Intent
Our shared intent at Trinity Academy is to provide a curriculum that is highly academic and ambitious for all students, regardless of prior attainment, and that particularly prizes the performing arts and engagement with our local community.
How the Curriculum is Developed
Each subject curriculum is planned by subject specialists with a strong understanding of the substantive and disciplinary knowledge, concepts and processes needed to access the subject at Key Stage Five and beyond. Curricula are carefully sequenced to enable students to develop an increasingly rich understanding of each subject.
What Our Curriculum Covers
The school curriculum is a complex blend of knowledge and skills across subject disciplines. The tables below provide a broad summary of which topics are covered at Phase One (Year 7 and 8) and Phase Two (Year 9).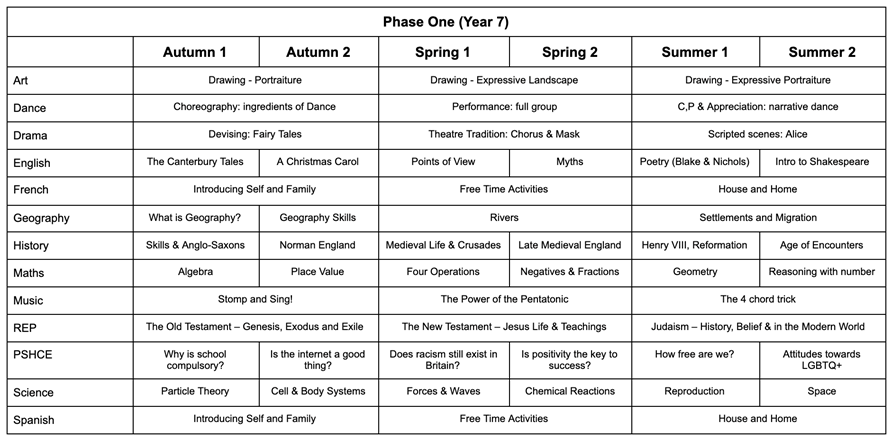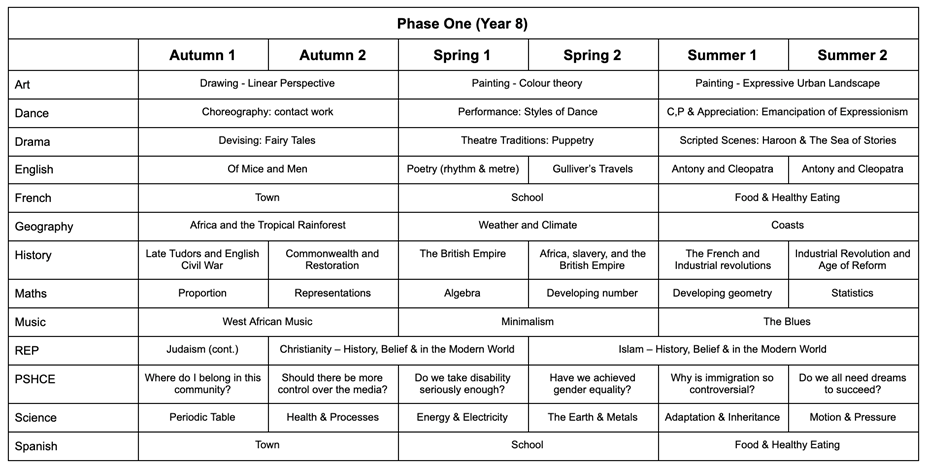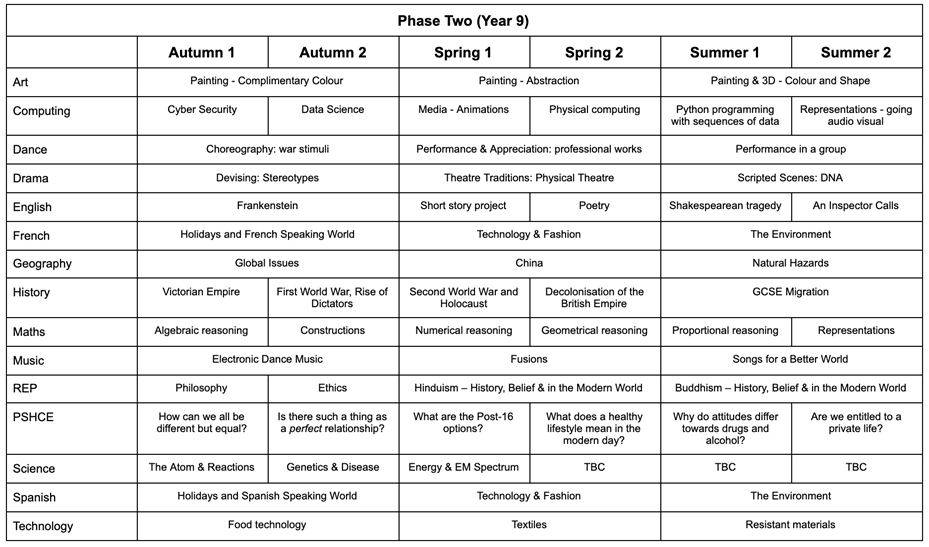 Number of Lessons Taught Per Subject, Per Week
The table below outlines the number of lessons each subject currently has per week. Please note, the school operates a single-week timetable and lessons are 50 minutes long.