Music
Music and the Performing Arts are at the heart of Trinity Academy, and have an important place in the daily life of the school. We are a Music Specialist School which means that 10% of our cohort gain a place at the school through a music aptitude test (see the admissions page for more details). 
All pupils, whether or not they are music specialists, have an enhanced offer for music throughout their time here. We offer rich and varied musical experiences to all students,  regardless of their previous background or experience: making use of our purpose-built concert hall for regular performances and compulsory choir, the offer of a free instrument and heavily discounted lessons (see the 'Trailblazers' section), more curriculum time for music and a team of expert instrumental and vocal teachers.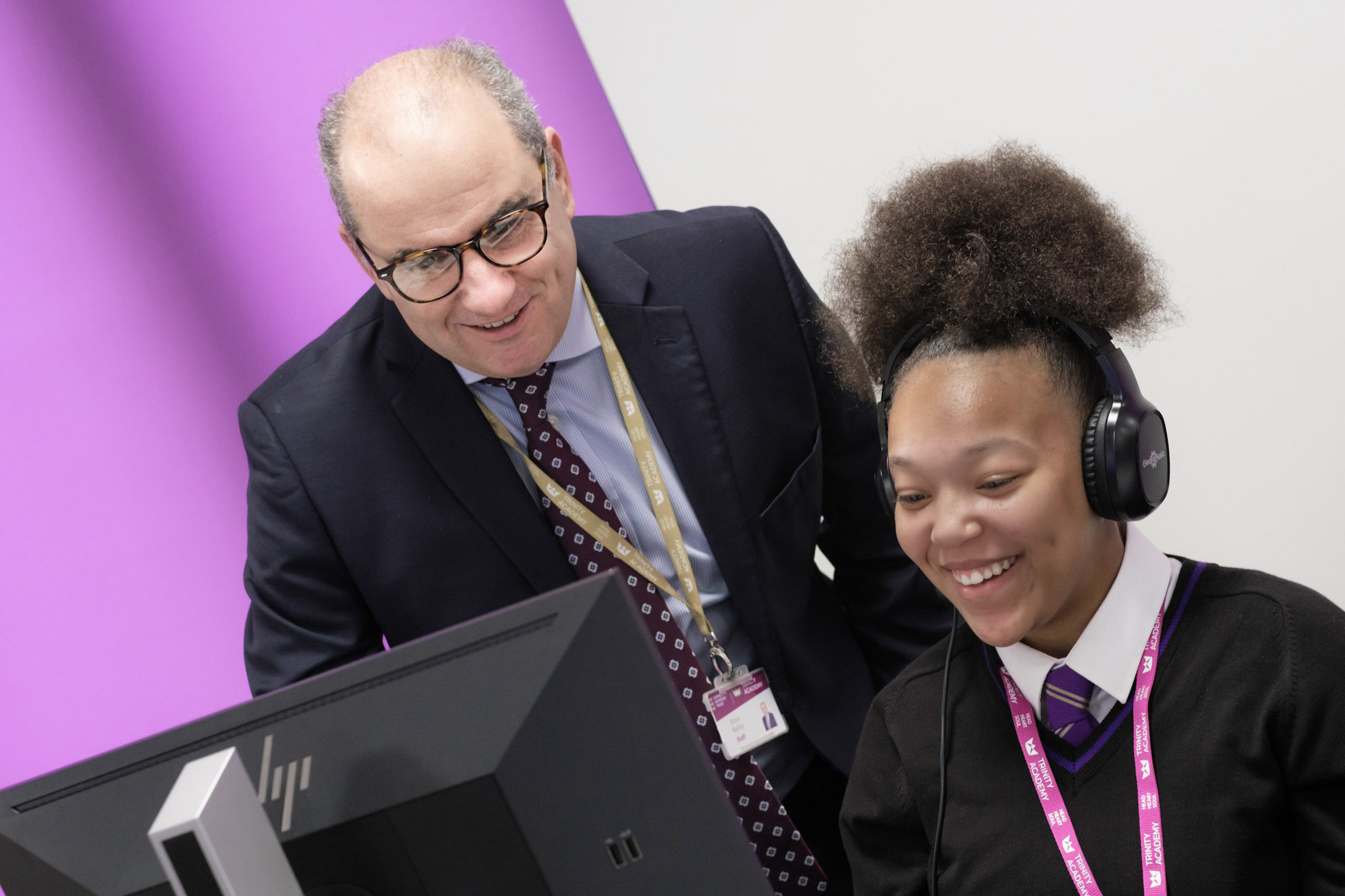 Students at Trinity receive outstanding classroom teaching in music, with significantly more curriculum time than many schools. In Years 7 and 8, pupils have 2 periods of music per week, enabling them to develop and embed their musical skills and knowledge consistently over time. By year 9, pupils have a solid foundation in music, and the schemes of work are designed to equip any students to access GCSE music if they so choose.
Trinity is a singing school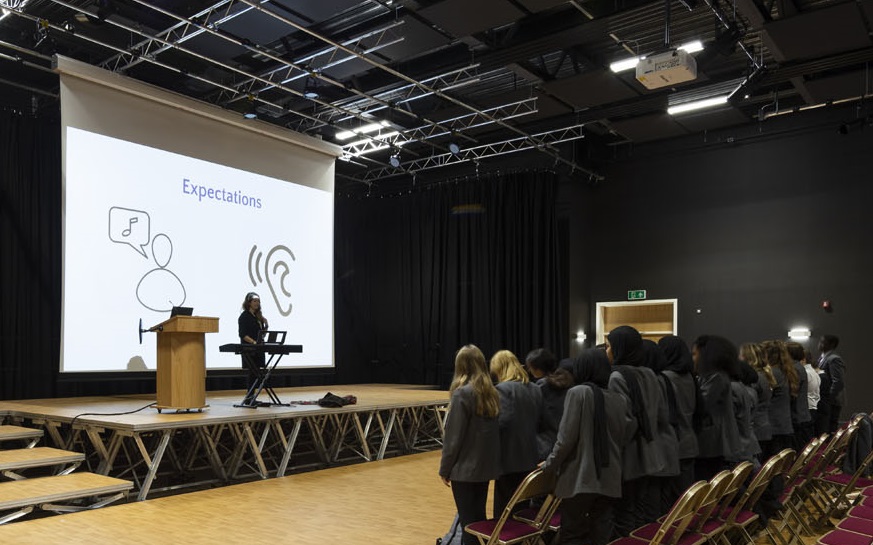 All pupils in Year 7 and 8 sing in choir once a week as a timetabled part of their school day. These choirs perform throughout the year, in school concerts and to local primary schools and the community. Year 9 pupils also have the option to join a choir during tutor time, and this will grow into a larger group as the school grows. Throughout the year, we have many formal and informal performance opportunities for soloists and ensembles.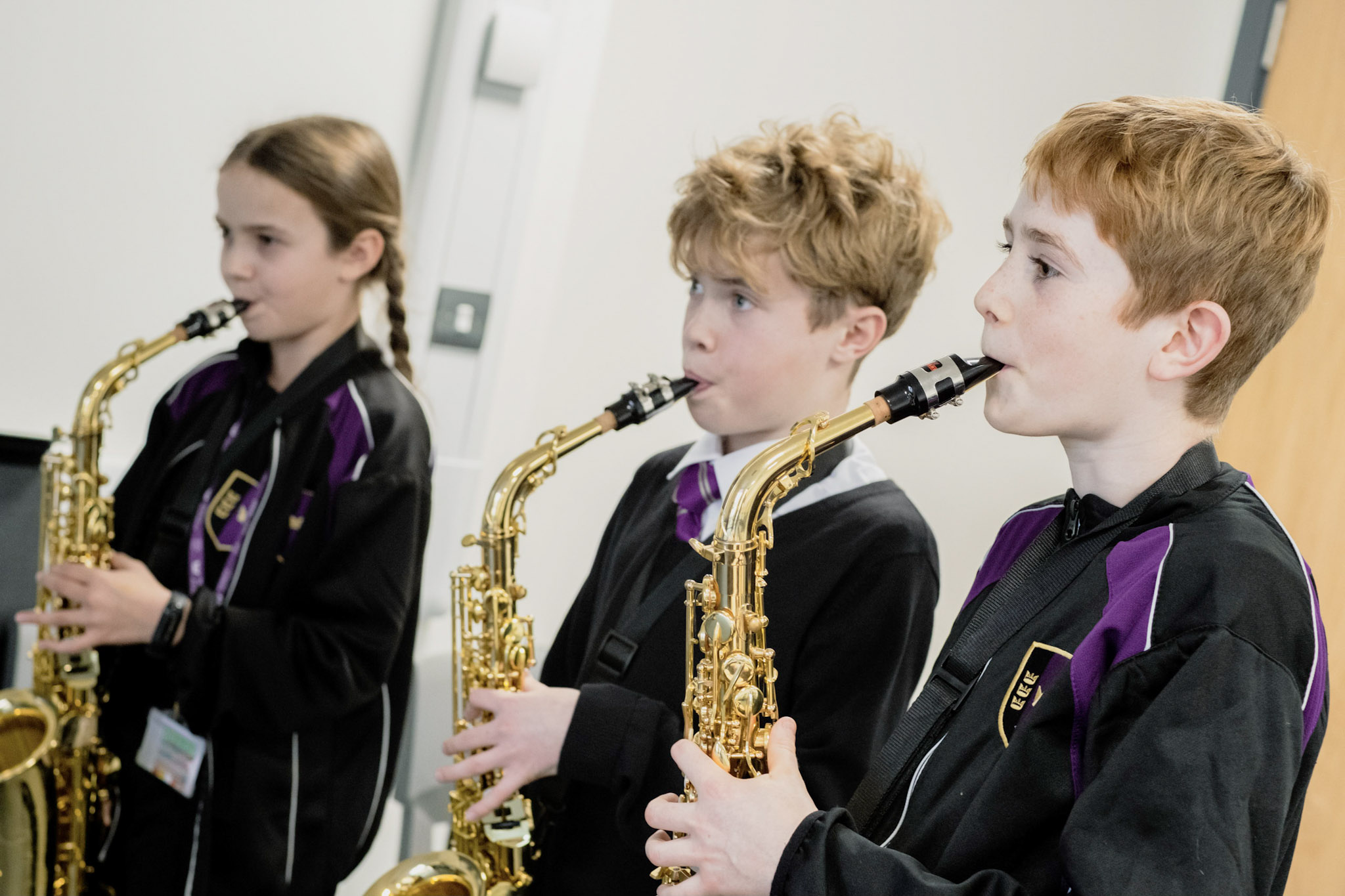 Regardless of background, all students are offered the opportunity to start learning an instrument in Year 7, with 60 pupils starting instruments from scratch on the Trailblazers Programme this academic year (see the 'Trailblazers' section for more information). Pupils are supported to make exceptional progress through the Trailblazers ensemble. Trailblazer students practice in an ensemble once a week, and also have access to subsidised group tuition. . Students will graduate from Trailblazers into band 'Aspire' and on into band 'Excel', which will develop as the school grows. Trinity students also have the opportunity to play in rock/pop bands as part of our co-curricular offer, as well as Jazz and String groups.
Tuition 
 Instrumental and vocal lessons are delivered by 13 visiting teachers, many of whom are leading performers in the country.  Over a third of our students receive individual or small group instrumental and vocal tuition through the Trinity's  peripatetic tuition programme. All students are supported, stretched and challenged to achieve their best irrespective of their starting point.
Concerts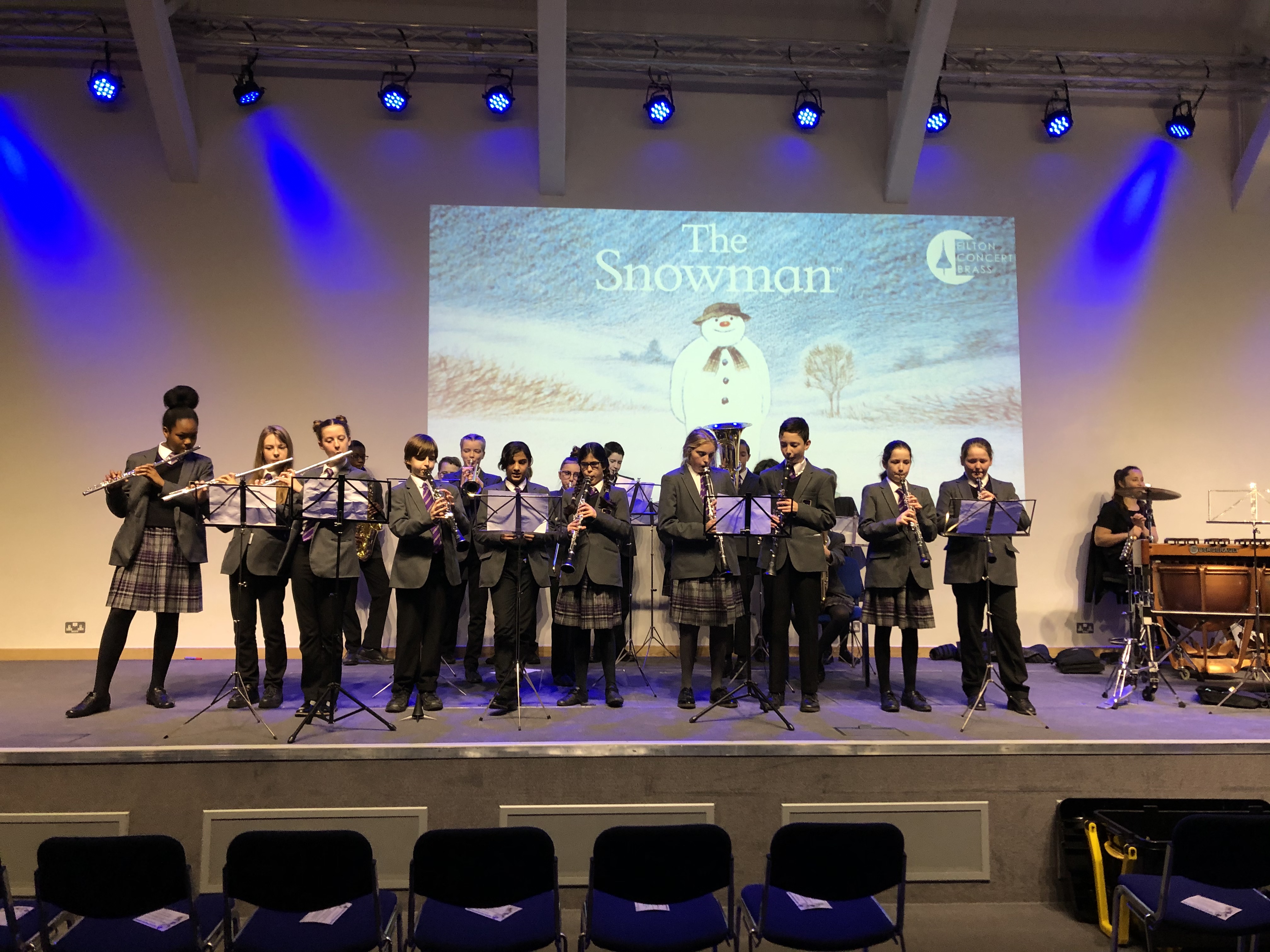 We see performance opportunities as essential to enabling our musicians to flourish, and we have a busy calendar of events throughout the year:
Academic Year 2021-22
Autumn Term
Performing Arts Competition and Concert

Christmas Concert

Winter Festival
Spring Term
Phase 1 Concert

Boys and Girls Choir mini concerts

Rock, Pop and Jazz Concert

Spring Concert
Summer Term
Trust Concert

Choral Concert

Summer Concert

School Musical 
Alongside these events, Trinity has forged links with Filton Brass Band, with students participating in this concert in Autumn 2021. In Summer 2022, there are plans in place to host a joint concert with a Bristol chamber choir.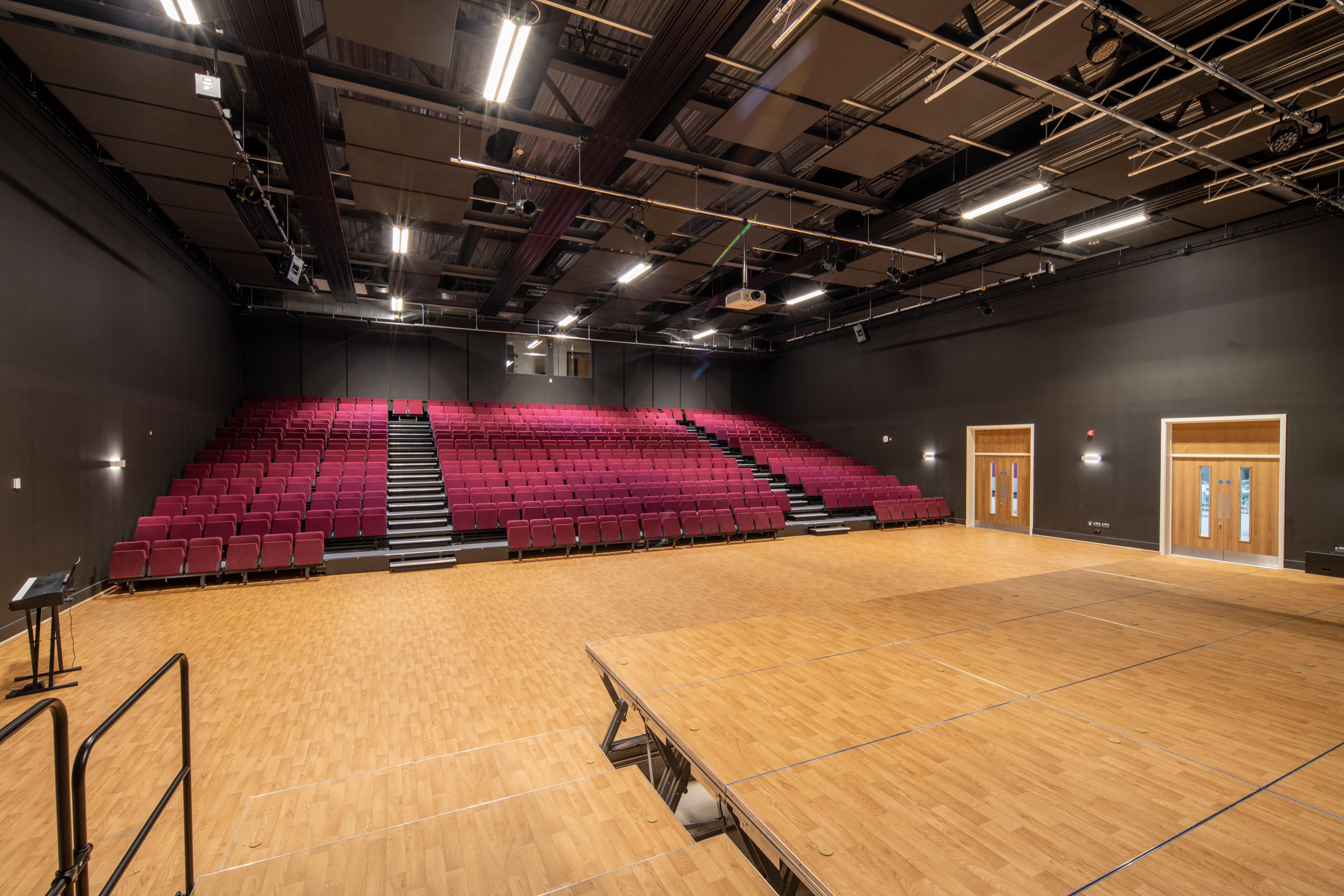 The music department is a world-class space, and is centred around a purpose built concert hall, regularly used by external organisations for concerts and events. The department currently has 1 flexible music classroom, 1 music technology room, with two further teaching rooms due to be equipped for next year. We have 9 practice rooms, used as breakout spaces and for peripatetic teaching, as well as a recording studio.